Red Elm Aero Retro
nixie clock
Sleek aero shape contrasted with different materials create an imposing profile and dramatic look from all angles
This nixie clock design combines Red Elm, Corian and aluminum in a laminate of aerofoil
forms accented with corian trailing edges behind each tube.
Comes with a GPS receiver for perfect time always.
"A life spent making mistakes is not only honorable, but more useful than a life spent doing nothing"
George Bernard Shaw
The brightness of nixie tubes is very good for almost all lighting conditions. These photos were taken with very bright lighting reducing the tubes apparent brightness.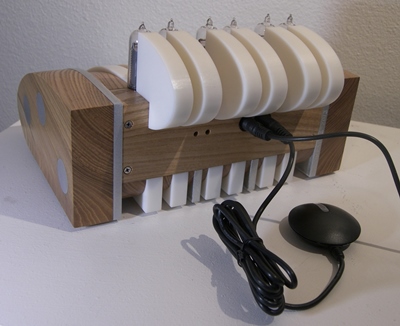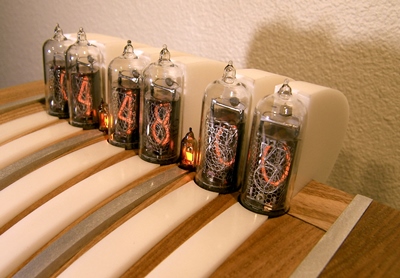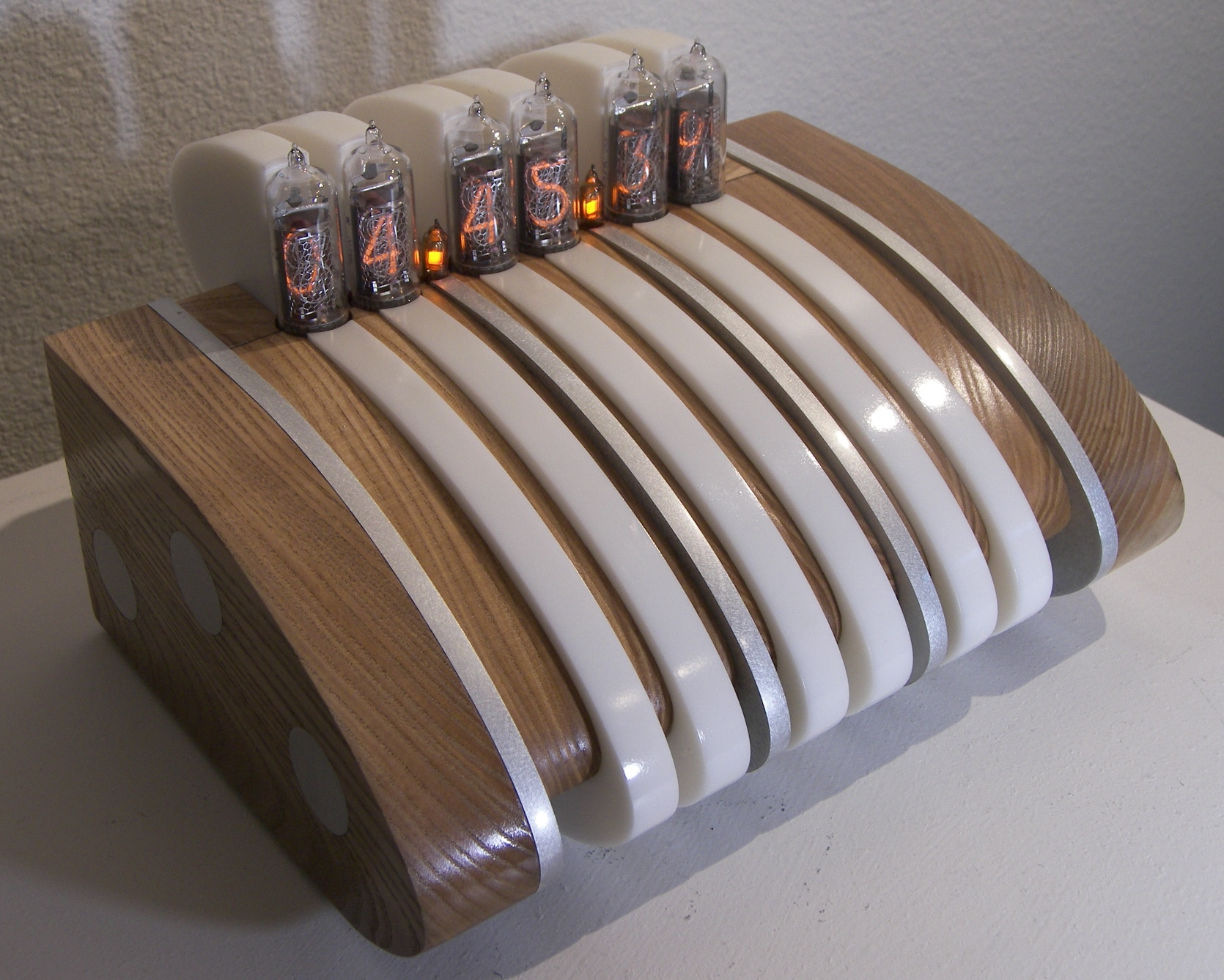 (9"w x 5 3/4"d x 10 1/4" tall)

"From nothing comes everything"