Walnut Segment nixie clock
A very complicated design to build but well worth the effort. Even looks fantastic from behind.

This new clock was a no holds barred effort to create as bold and dramatic of a
design as possible.
I think it suceeds at many levels.
Comes with GPS receiver for perfect time all of the time (not shown).
"When you can live forever, what do you live for?"
Stephenie Meyer
The brightness of nixie tubes is very good for almost all lighting conditions. These photos were taken with very bright lighting reducing the tubes apparent brightness.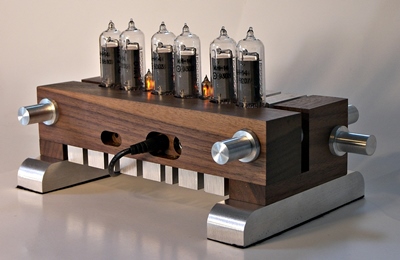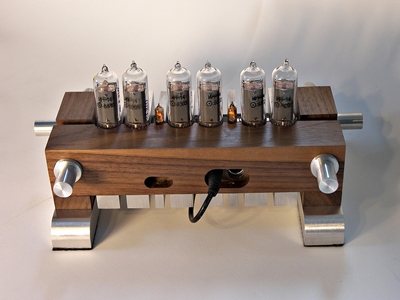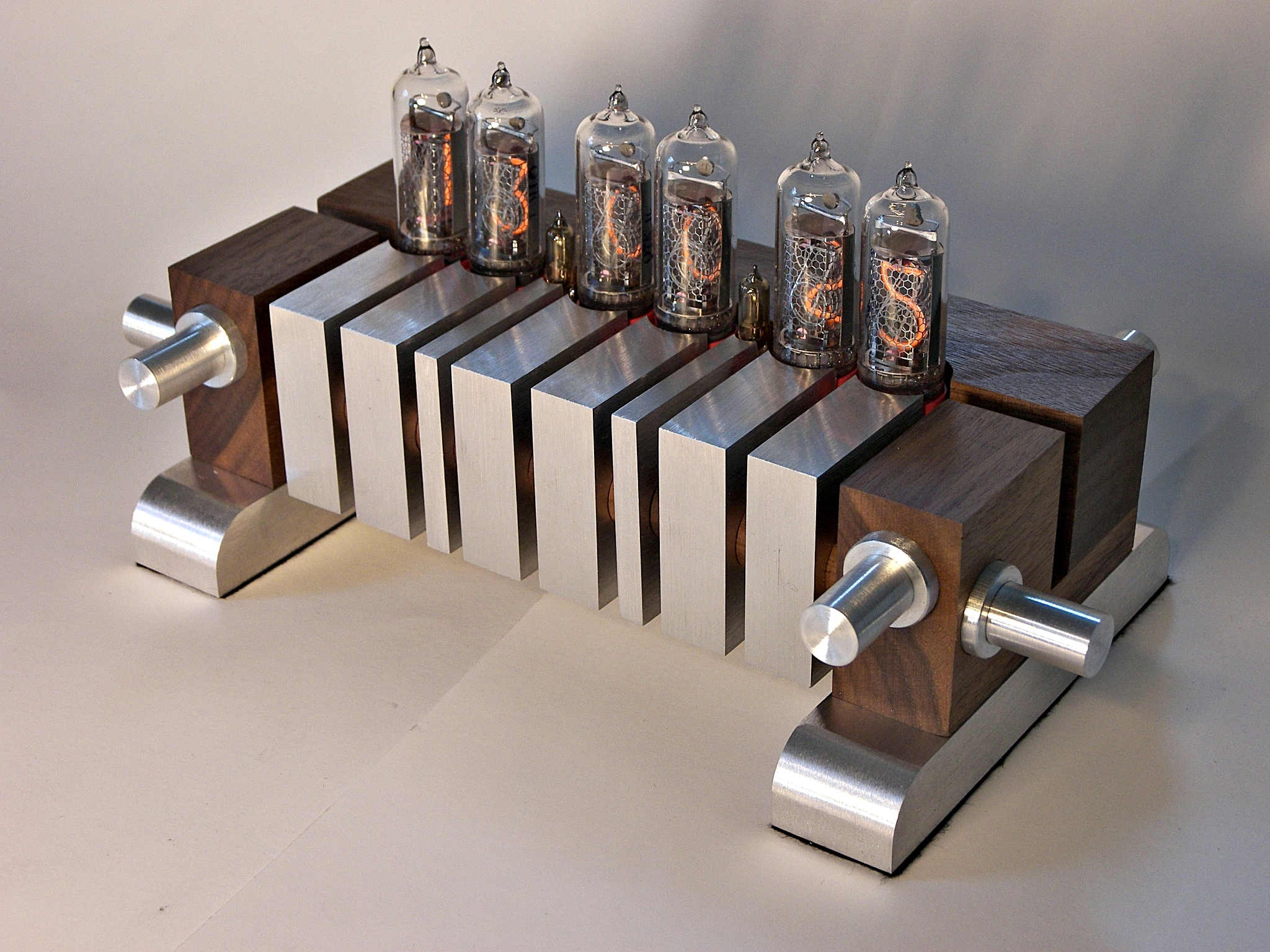 (10"w x 5 1/4"d x 4 1/2" tall)
"From nothing comes everything"