2 faced redwood burl
nixie clock
Stunning burl accented by polished aluminum gives this piece a very formal and dressy persona.
This design uses redwood burl front and back sandwiching a polished aluminum center piece that
supports redwood and polished aluminum legs and feet.
Comes with a GPS receiver for perfect time always.
"Man will never be free until the last king is strangled by the entrails of the last priest"
Denis Diderot (1713 - 1784)
The brightness of nixie tubes is very good for almost all lighting conditions. These photos were taken with very bright lighting reducing the tubes apparent brightness.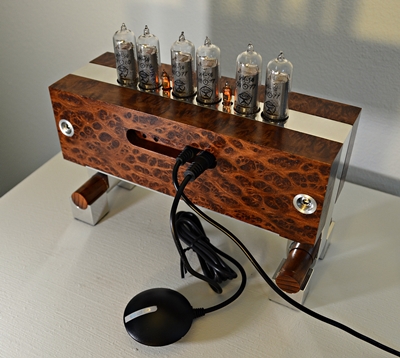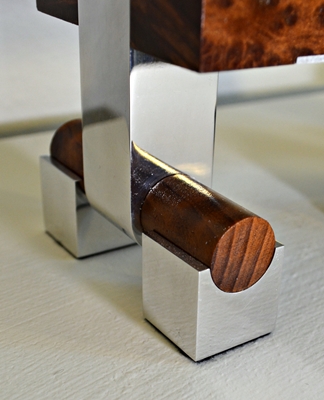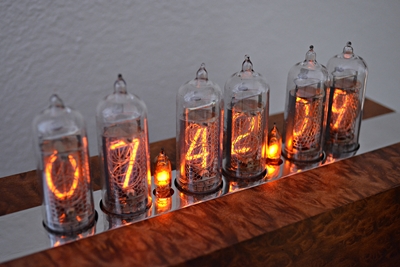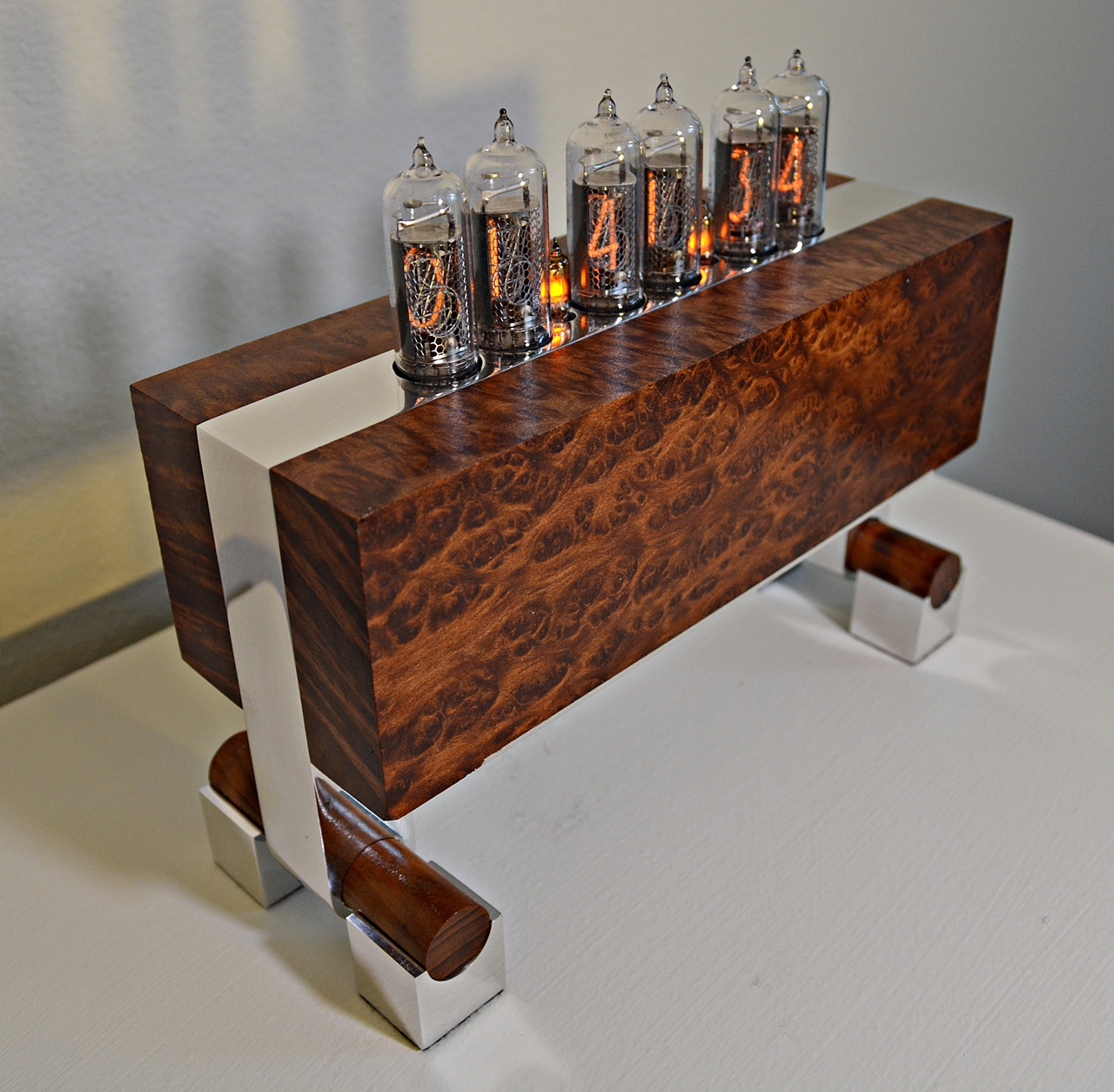 (9"w x 3 1/2"d x 7 1/2" tall)

"From nothing comes everything"