This contemporary walking stick is made with an water oak staff, alumium emblems,
leather grip and colored beads and feathers in the school colors.
"Light travels faster than sound. This is why some people appear bright until you hear them speak."
Alan Dundes


"From nothing comes everything"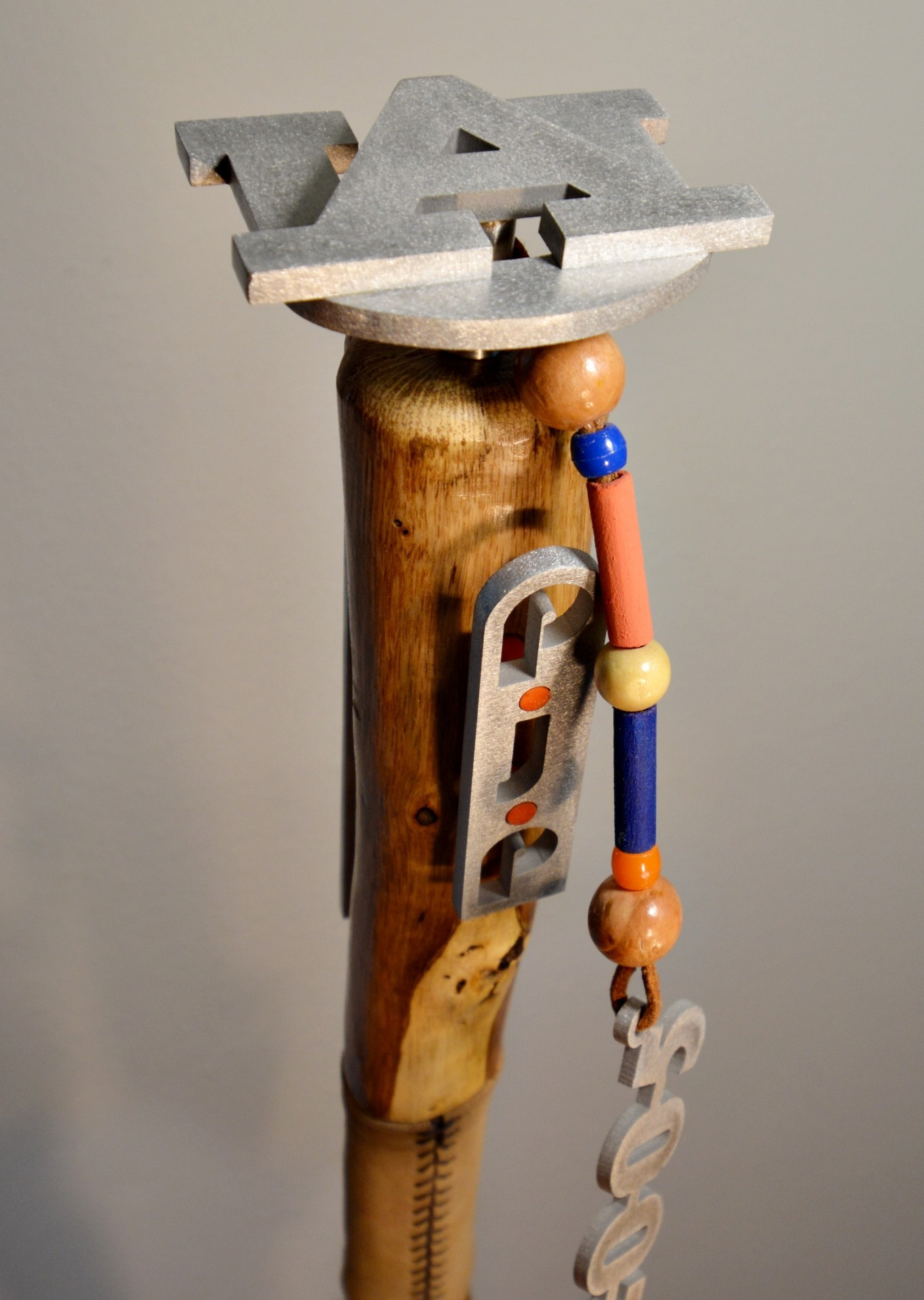 This is an expression and embellishment of school spirit for a loyal Auburn University grad and fan.