This crate was made using aluminum extruded corners, fiddle back maple main panels, clear acrylic top panels with aluminum ring inserts,
"Happiness is when what you think, what you say and what you do are in harmony."
Mahatma Gandhi


"From nothing comes everything"
A contemporary rendition of a milk crate for a customer to use for transporting his business files.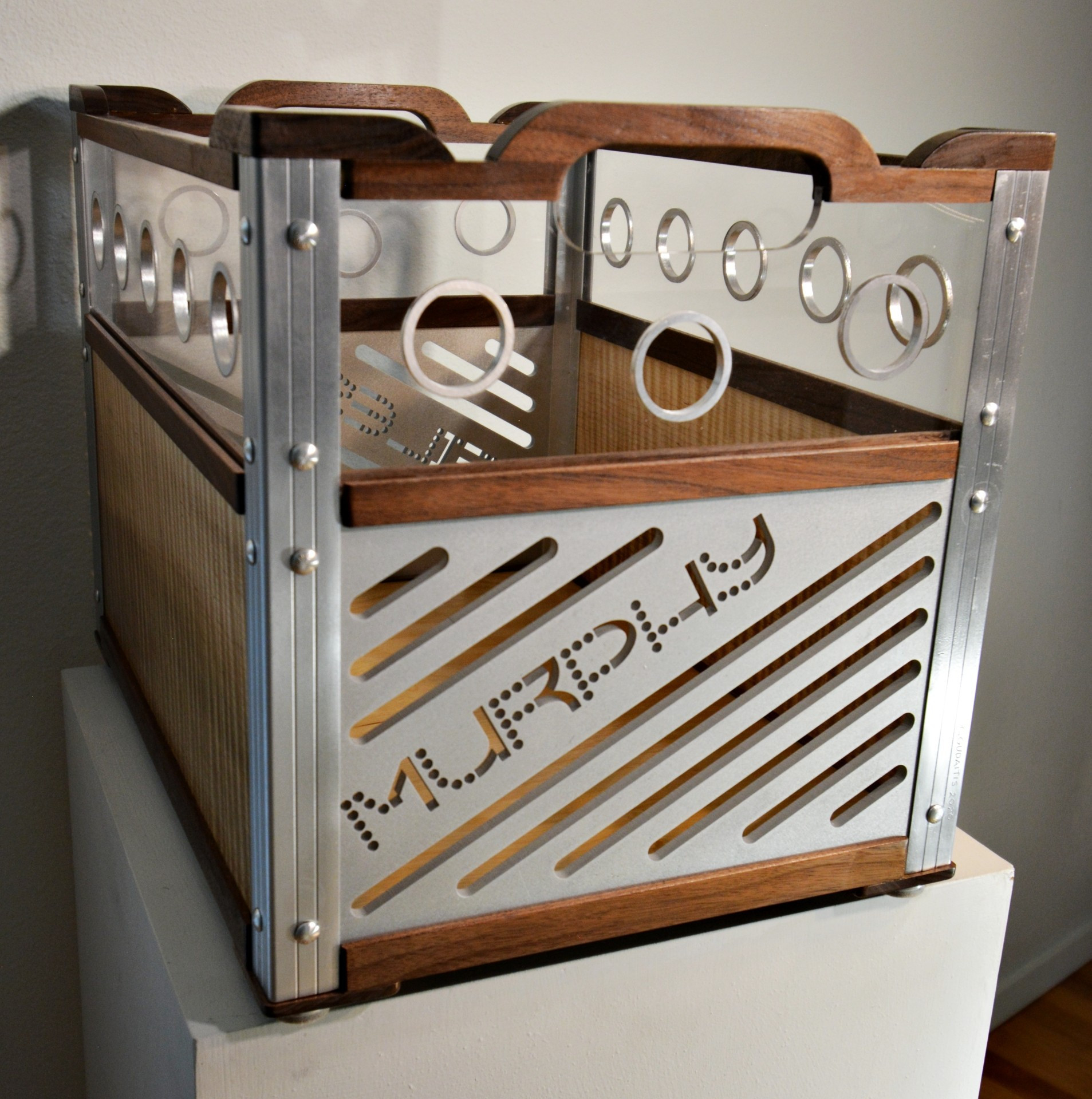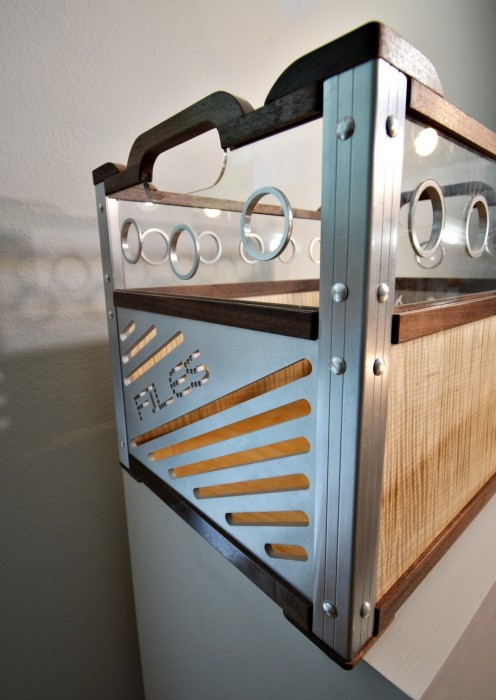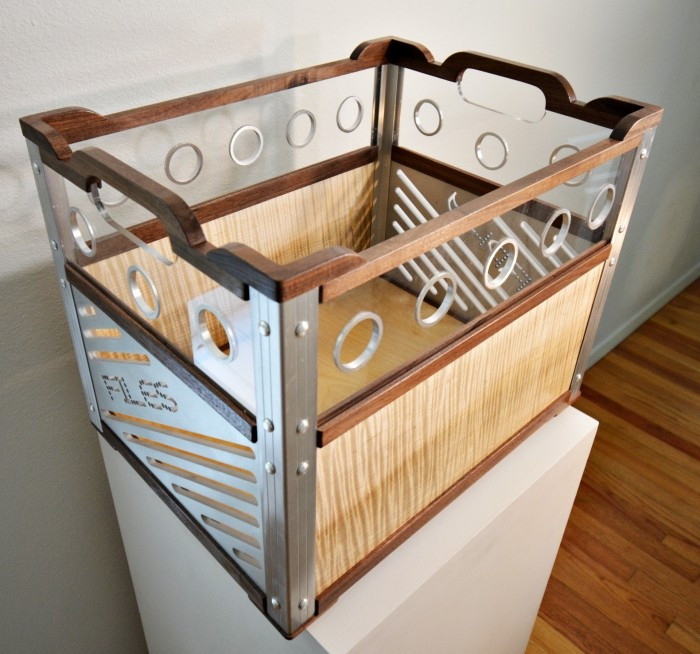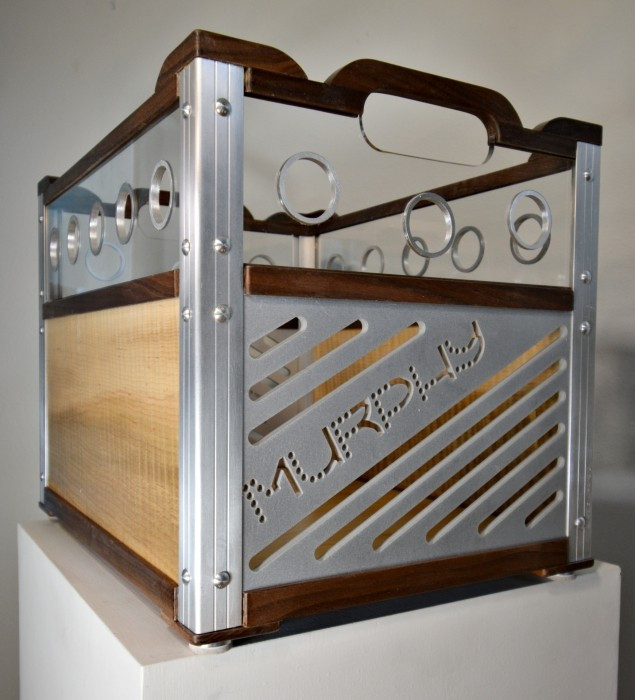 walnut frame, personalized water jet cut aluminum end plates and aircraft rivets.