Contemporary
Coasters No.3
Another iteration of coasters with modern art geometric flair!!
This design bonds pieces of elm, walnut, aluminum, maple, paduak, fiberglass and pigmented polyester resin into an "end grain" coaster.
"Politics have no relation to morals."
Niccolo Machiavelli



"From nothing comes everything"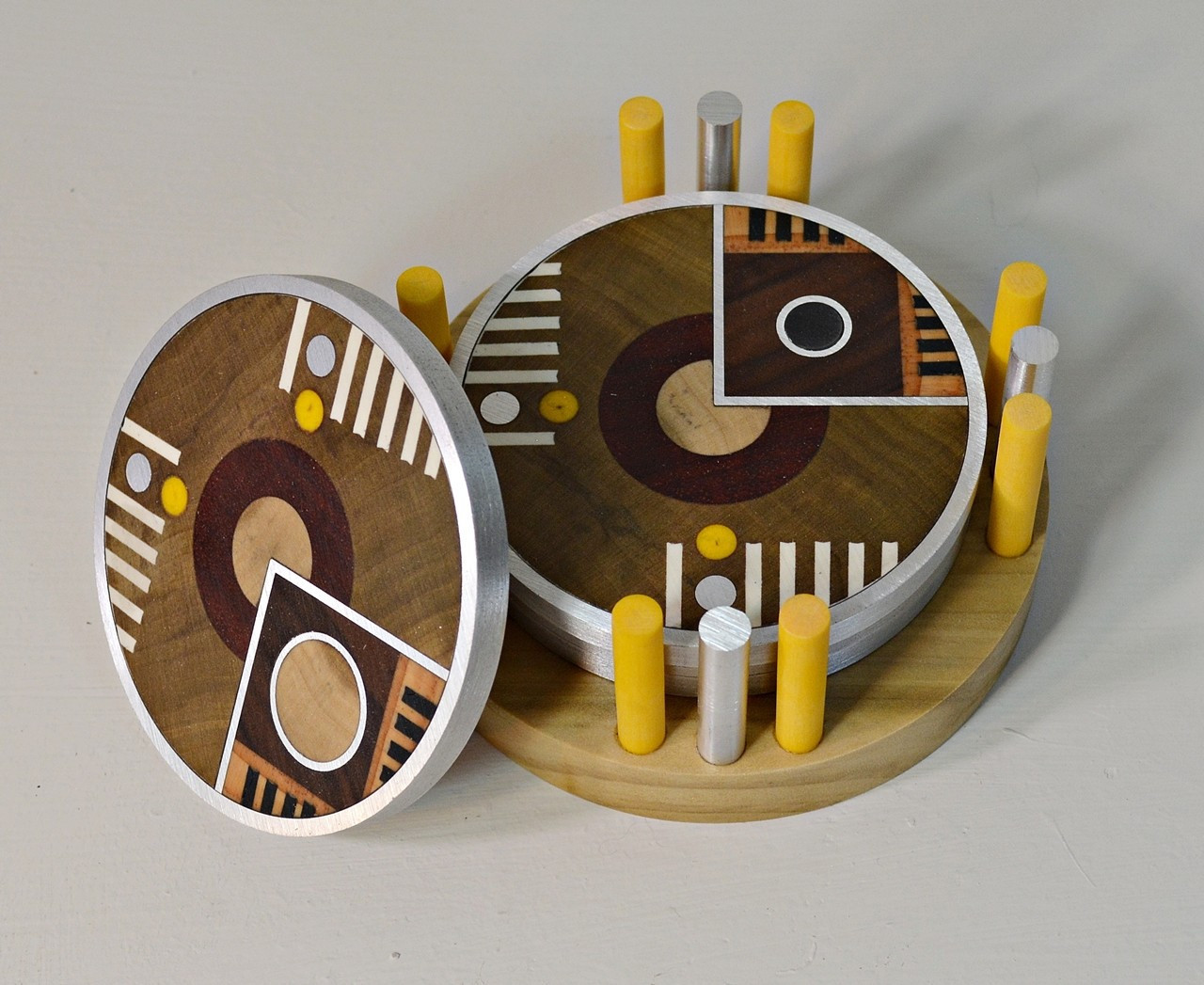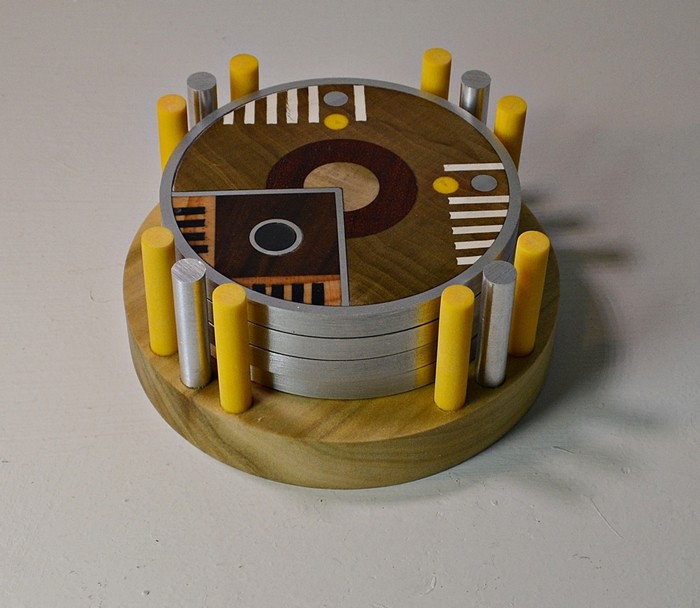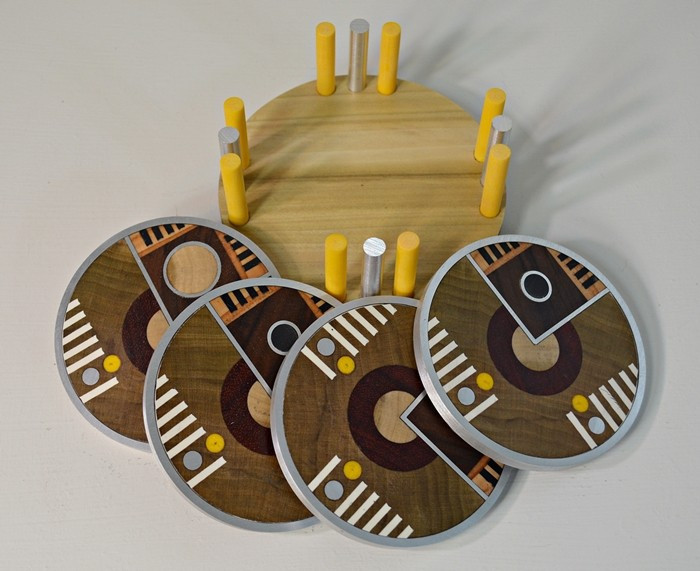 The thinking was to encircle the design with aluminum to make for a brightly contrasted design.