Maple burl nixie tube clock

Cutting the aluminum top asymmetrically to mimic the contours found in the burl grain gives this hand made clock a formal yet organic flare
A one of a kind look created by replicating and complimenting the random
pattern of the burl grain with the aluminum
"Often in life we forget the things we should remember and remember the things we should forget."
- Unknown -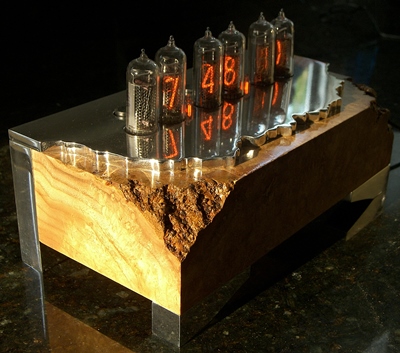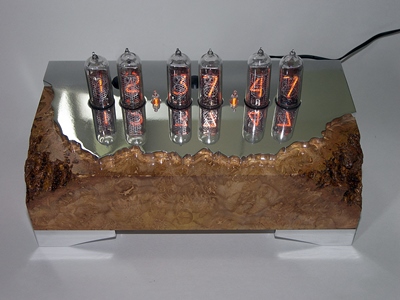 The brightness of nixie tubes is very good for almost all lighting conditions. These photos were taken with very bright lighting reducing the tubes apparent brightness.
"From nothing comes everything"