(10 1/2"w x 5"d x 4 1/2" tall)
This nixie clock design melds the beauty of Amboyna burl with it's natural
features to a sculpted contrasting element.
Comes with a GPS receiver for perfect time always.
"I would feel more optimistic about a bright future for man if he spent less time proving he can outwit nature and more tasting her sweetness and respecting her seniority"
E. B. White
The brightness of nixie tubes is very good for almost all lighting conditions. These photos were taken with very bright lighting reducing the tubes apparent brightness.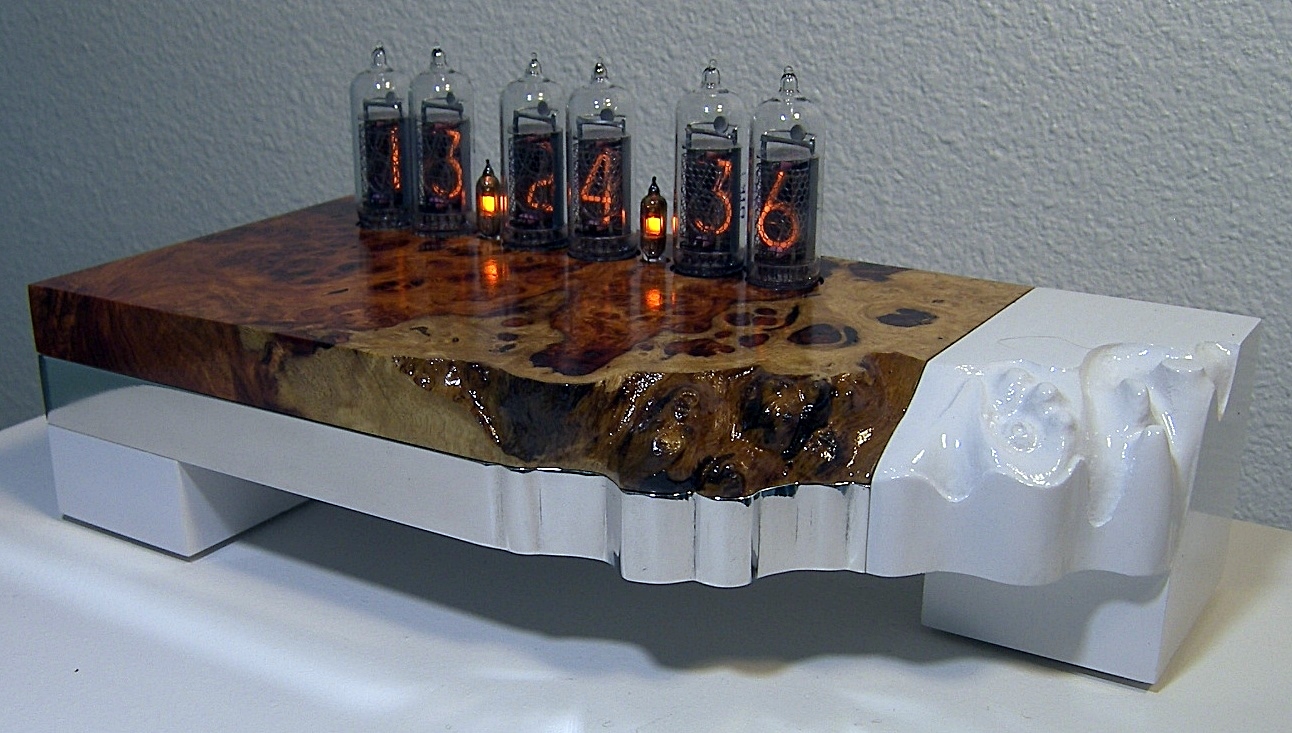 Sculpted accent features in aluminum and Corian
help bring out the beauty of the wood
"From nothing comes everything"