This lamp design takes its cues from geometric patterns sometimes associated with the art deco style . It is bold and truly unique.
This lamp is the second one designed and built with a metal shade.
The upright is ambrosia maple.
The lighting of this type of design is simply dramatic.​
"A great many people think they are thinking when they are merely rearranging their prejudices."
William James
26 1/4" h x 12" w x 12" d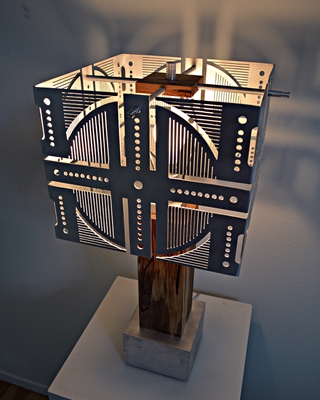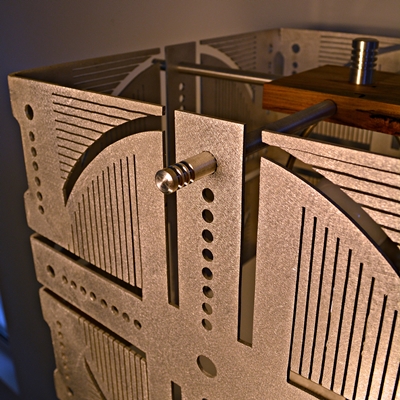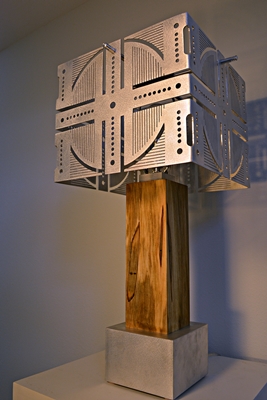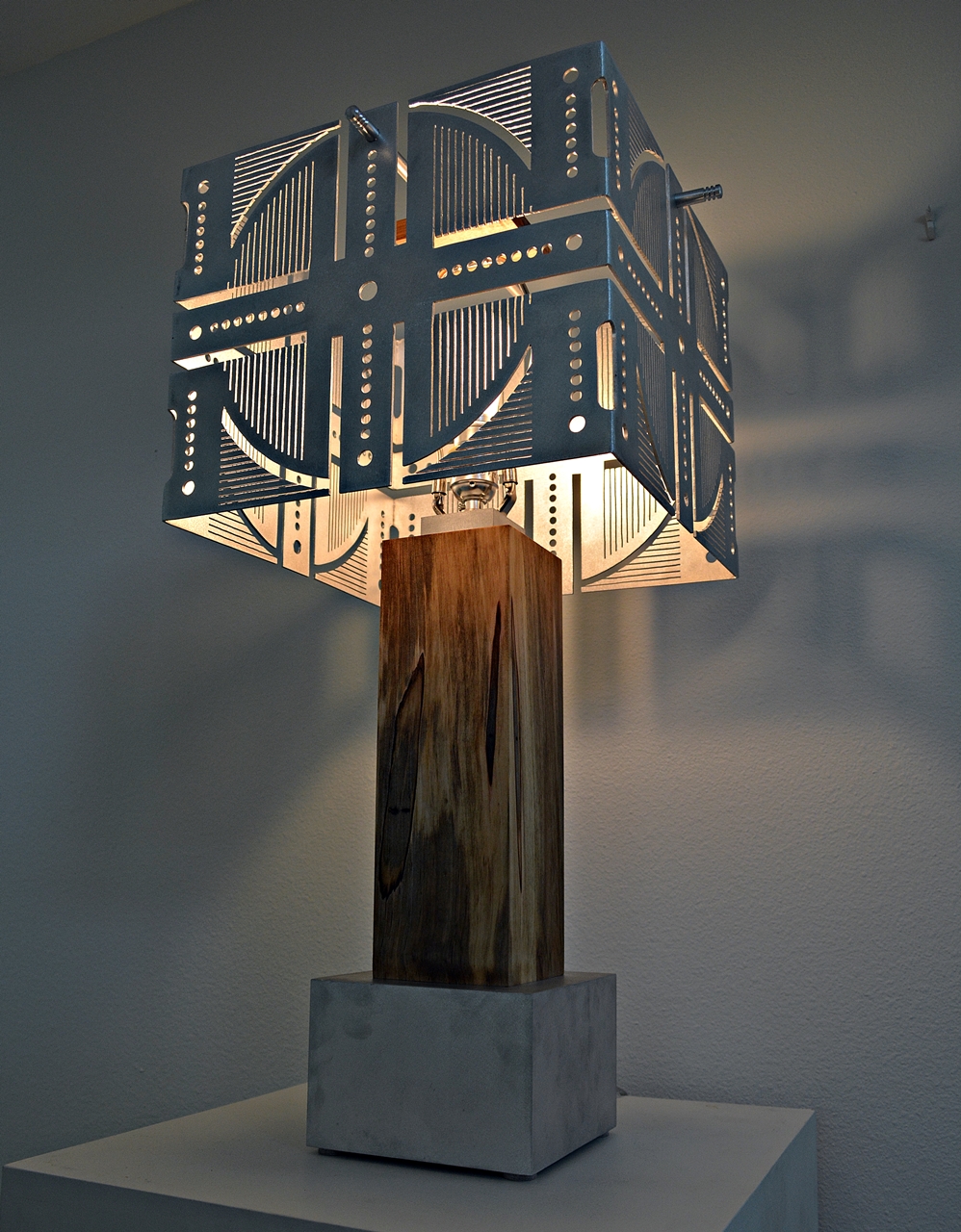 "From nothing comes everything"