This lamp design allows for the geometric patterns to cast beautiful patterns and the shade top compliments and controls the lighting above.
This lamp is made with spalted ambrosia maple and aluminum
and has a hand fabricated and cut aluminum shade.
"Never ruin an apology with an excuse."
Kimberly Howard​​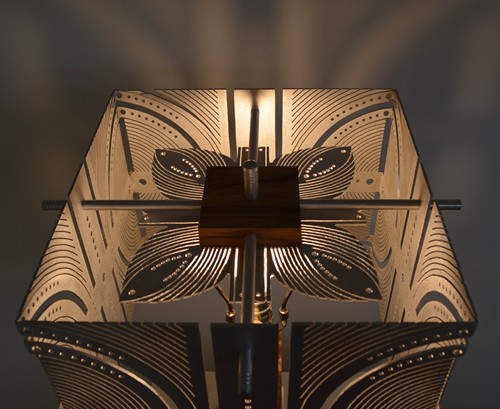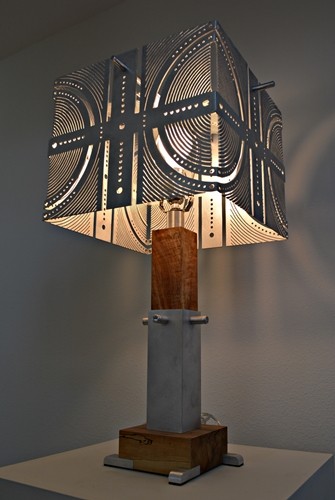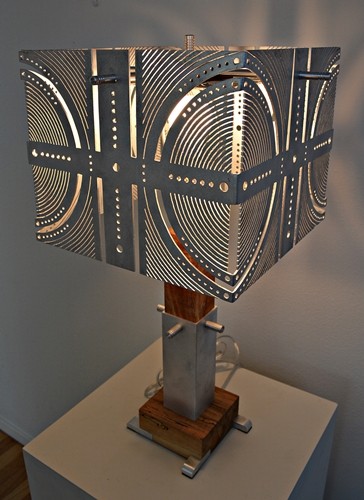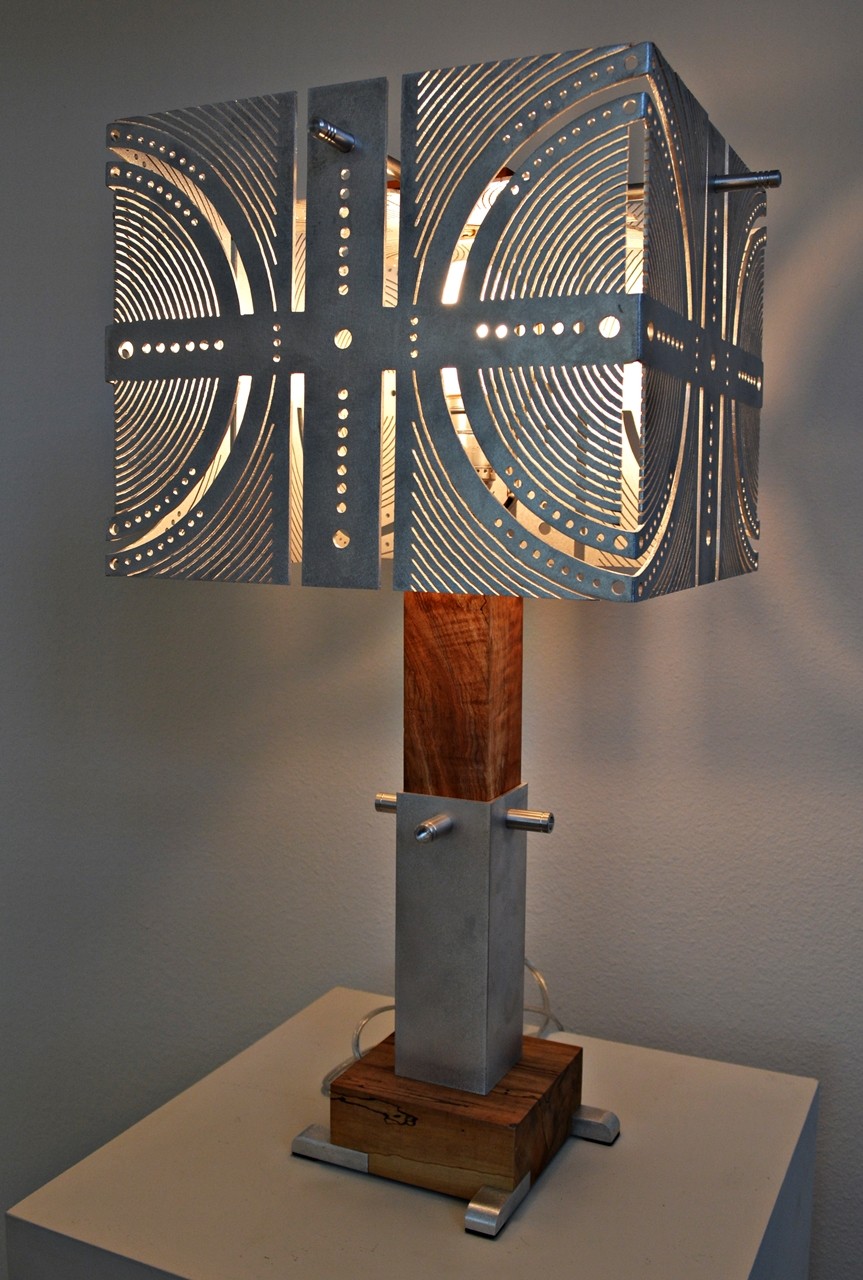 "From nothing comes everything"