This lamp design combines both brushed and polished features in the aluminum to compliment the elegance of the burl.
This lamp is made with Box Elber burl and aluminum and has a custom
creme colored linen shade.
The natural "flaws" in the wood create a contrast with the gorgeous figuring in the burl.
" The only people you need in your life are those who need you in theirs."
Unknown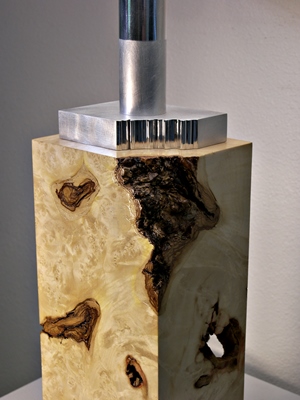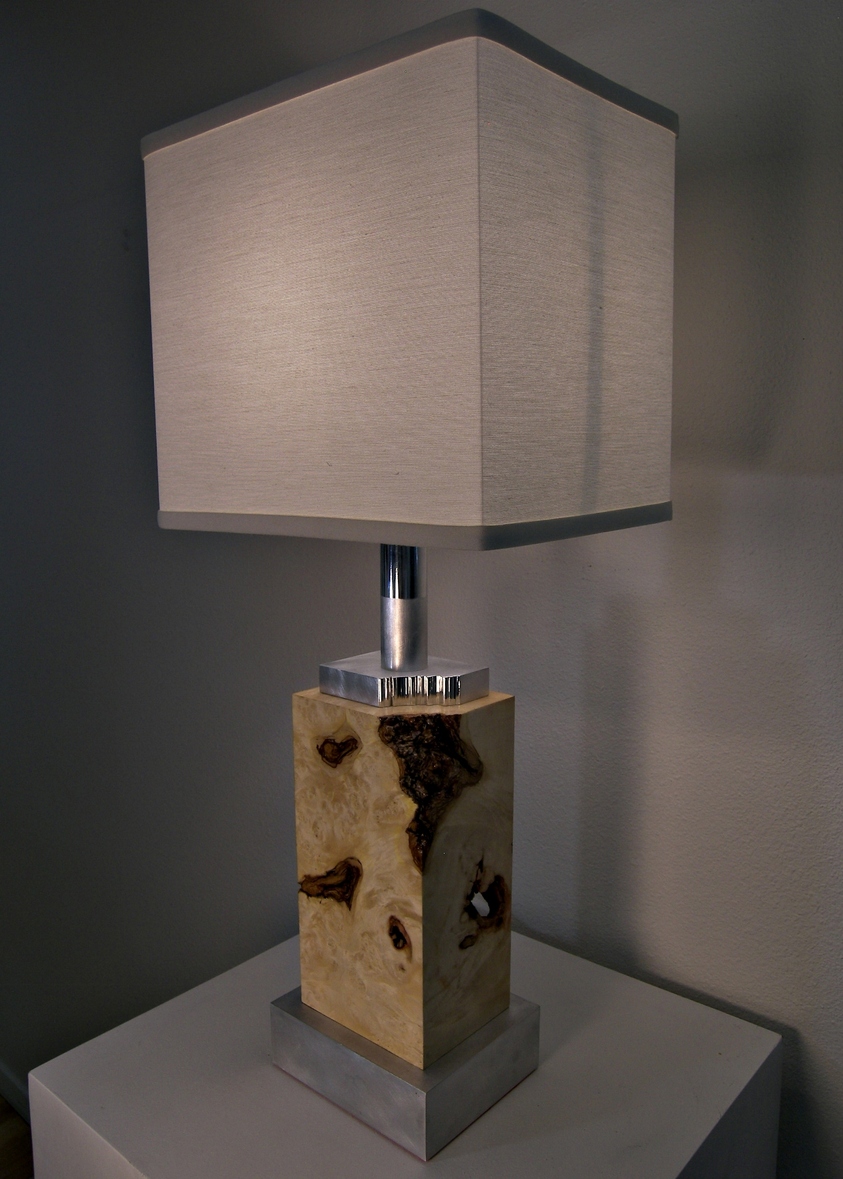 "From nothing comes everything"