This lamp combines vibrant colors, geometric lines and intricate textures for a bright and playful design.
This creation is made with hi-density urethane foam and aluminum with hand sculpted
textures added
and comes with a custom white linen shade.
Fun is what this design is all about.
" Nothings forever - forever's a lie. All we have is what is between hello and goodbye"
Unknown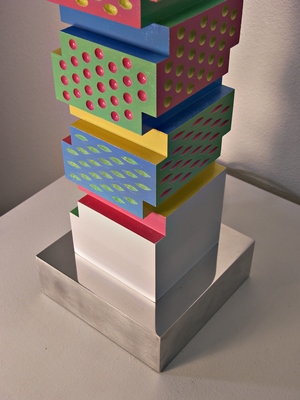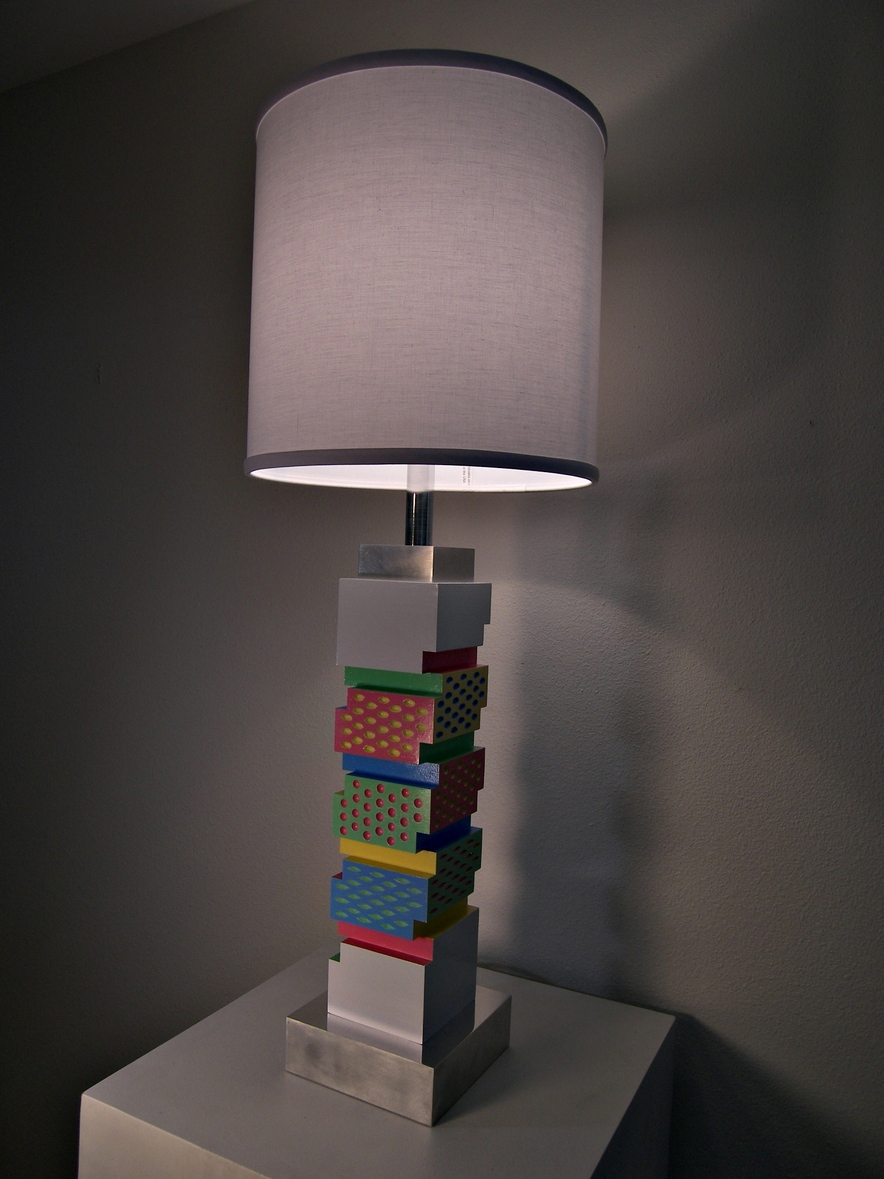 "From nothing comes everything"