"If con is the opposite of pro, then isn't congress the opposite of progress?"
Jon Stewart


"From nothing comes everything"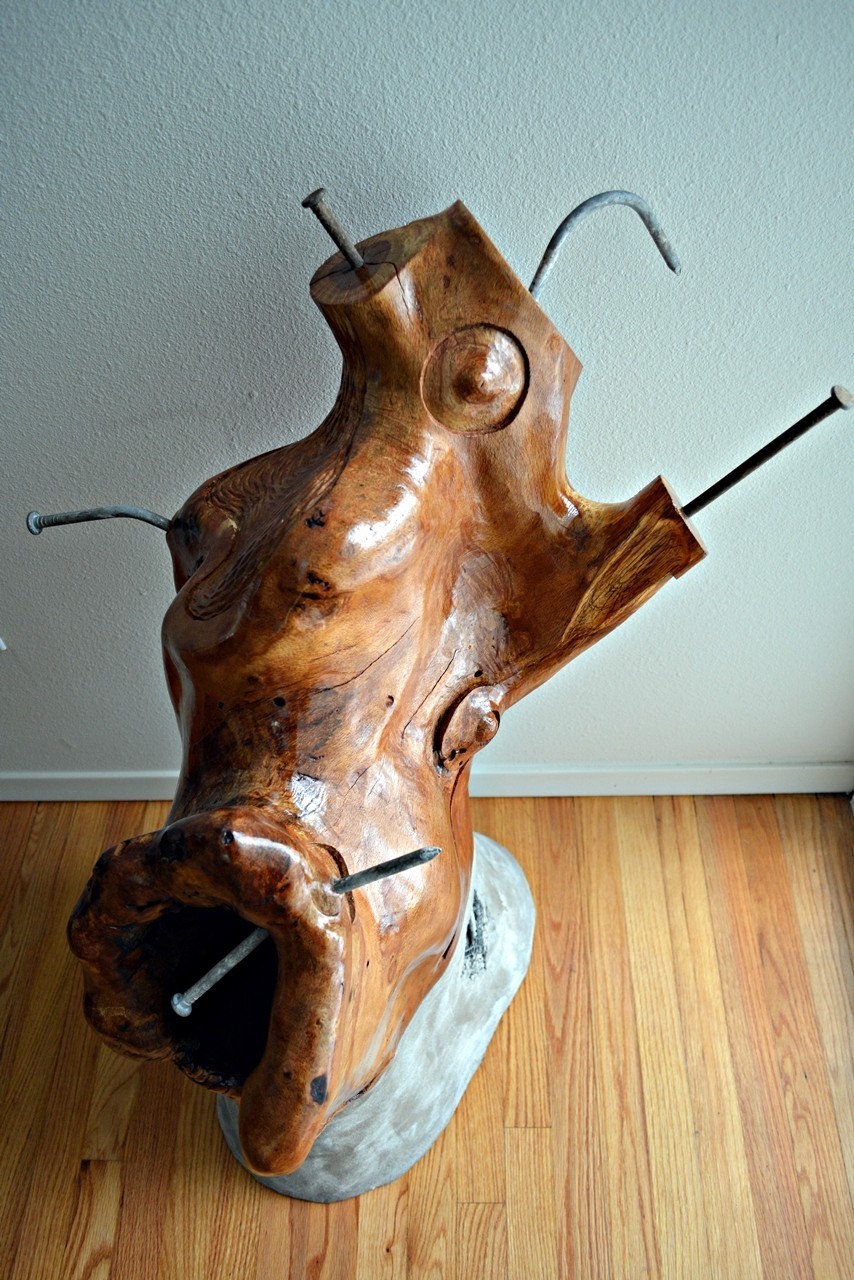 40" high x 26" wide x 22" deep
This sculpture is made from an old water oak tree stump integrated to a
concrete base with large steel nail accents.​​

This work is an expression of the effort that man puts out to embellish or beatify nature. It's like when he stains cherry wood "red" to better express it's natural color. NOT!!!!