Dbl maple burl nixie clock
Assymetrical use of 2 pieces of maple burl makes this design amazing from every angle.
Countersunk highlighted fasteners add design elements and interest.​
This design uses a large piece of maple burl cut in half and then each hollowed
out half way to house an aluminum weldment and support legs.
"The problem with her is that she lacks the power of conversation but not the power of speech."
George Bernard Shaw
The brightness of nixie tubes is very good for almost all lighting conditions. These photos were taken with very bright lighting reducing the tubes apparent brightness.
10 1/2 "w x 4"d x 12 1/4" h
Comes with a GPS receiver for perfect time always!!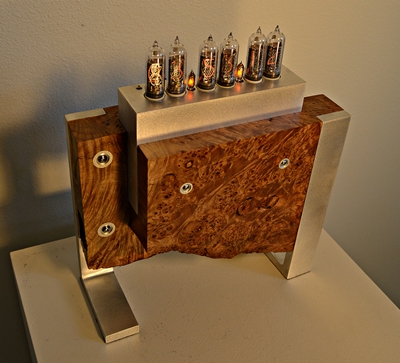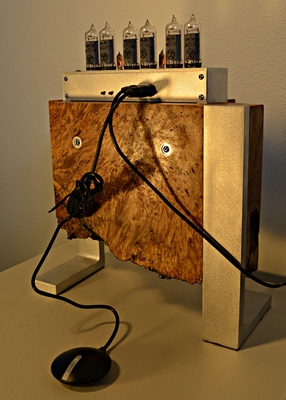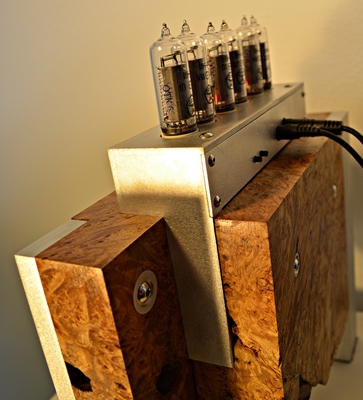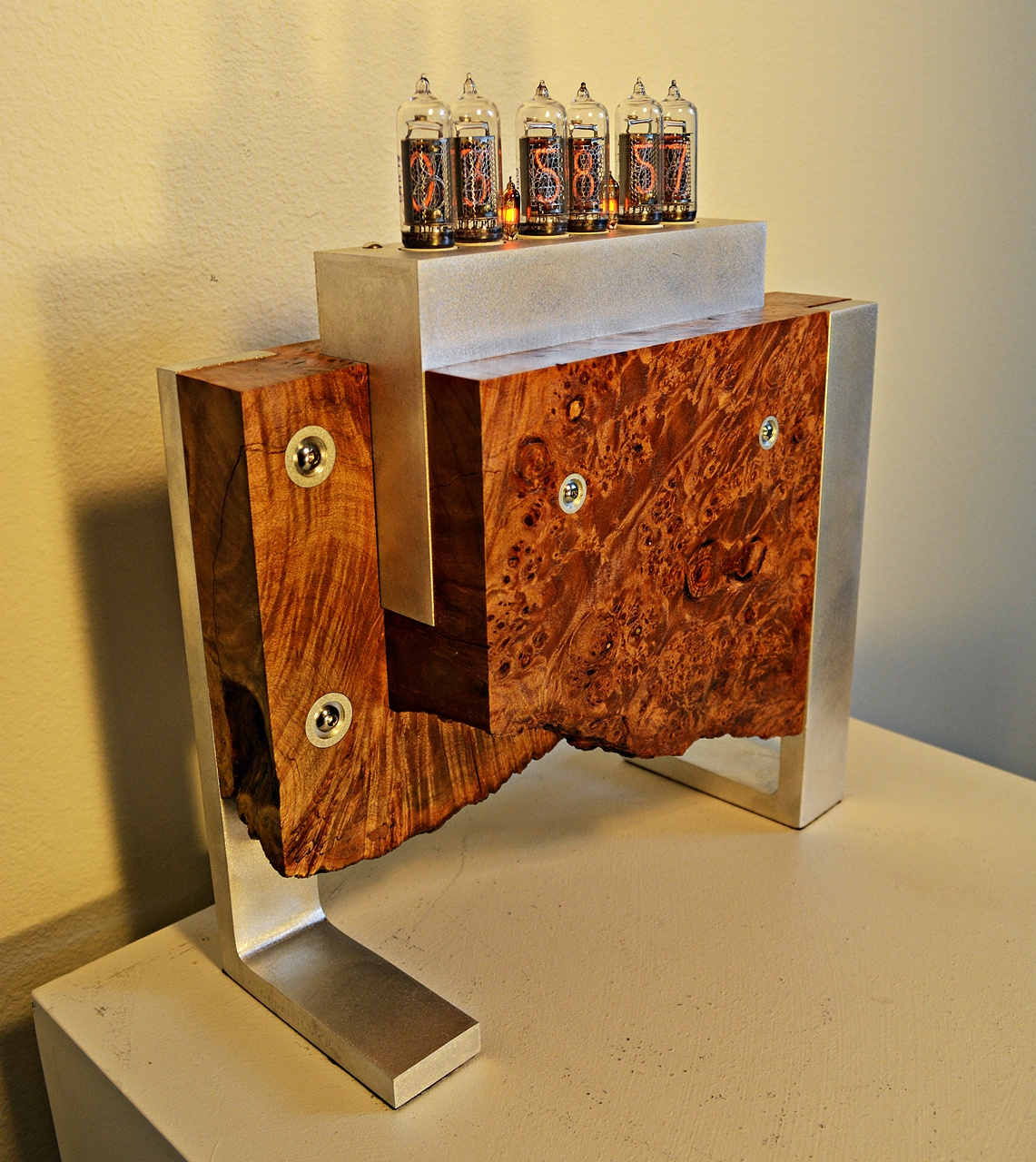 "From nothing comes everything"