Whether in need of support or simply wanting to be fashionable you will not find a more elegant walking aid anywhere.
Made from hand fabricated aluminum and mahogany, this cane uses a sleek
art deco design
contrasting a very formal polished handle and accents with the deep rich color of the wood.
"You can observe a lot by just watching."
Yogi Berra
Takes standard E26 style bulbs (comes with 40W "Edison" style bulb) and has an 15 ft. black cord with switch and 2 prong plug.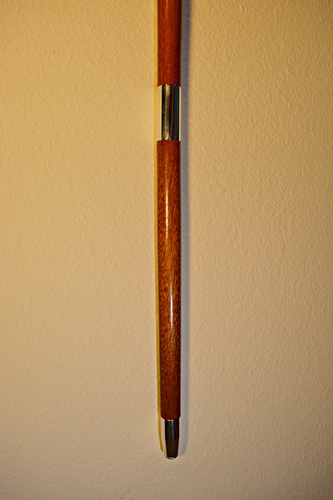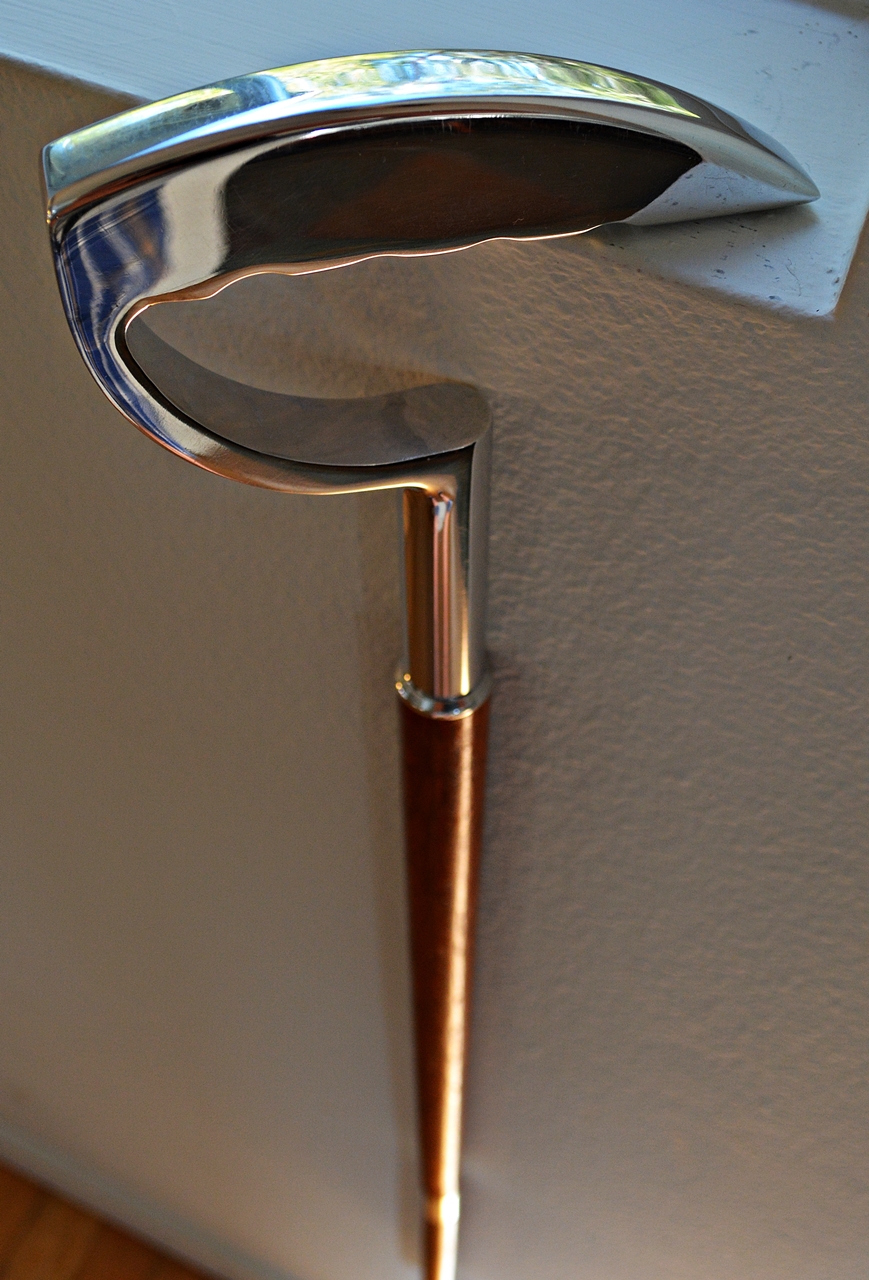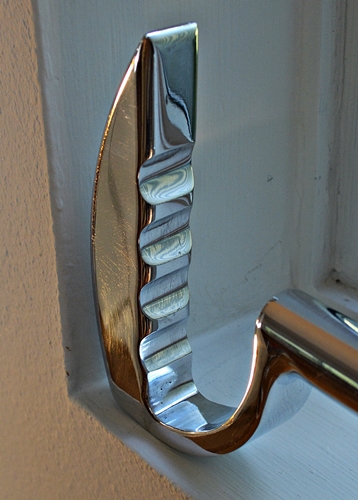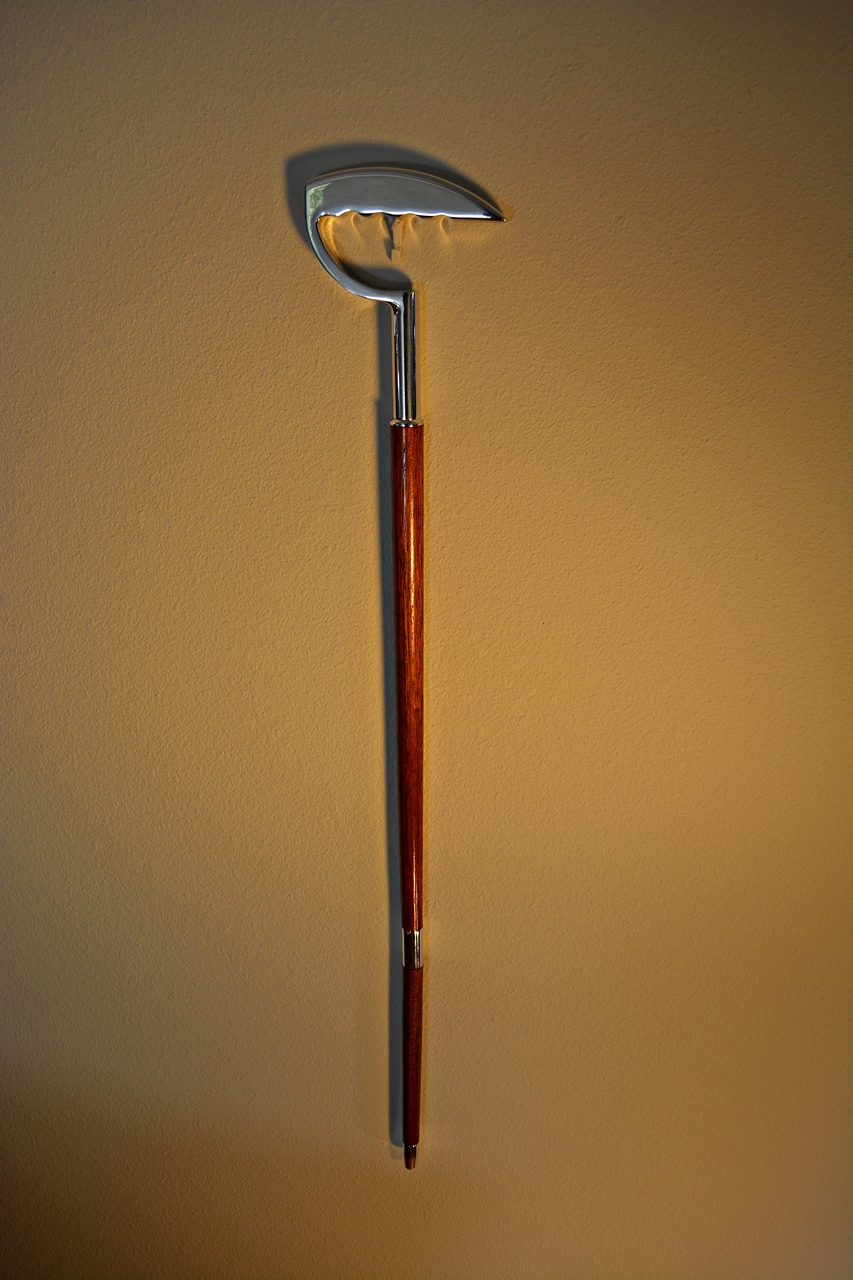 "From nothing comes everything"