Camphor burl nixie tube clock
The two tier configuration lends itself to a retro design with aluminum stanchions and pivoting top piece.
This design uses Camphor burl and it dark classic look to accent with the
industrial aluminum support structures.
Comes with a GPS receiver for perfect time always!!
"Nature is not a place to visit. It is home."
Gary Snyder
The brightness of nixie tubes is very good for almost all lighting conditions. These photos were taken with very bright lighting reducing the tubes apparent brightness.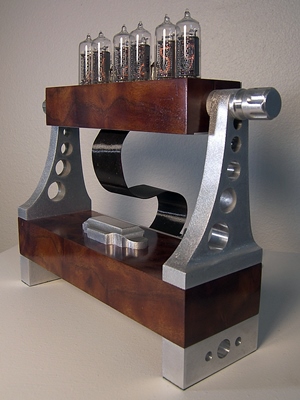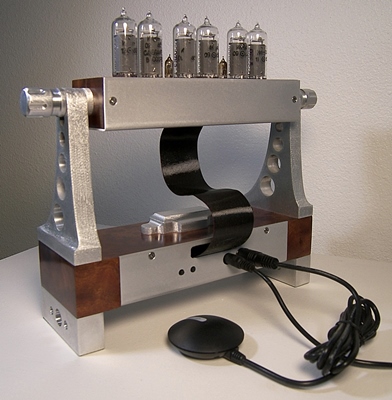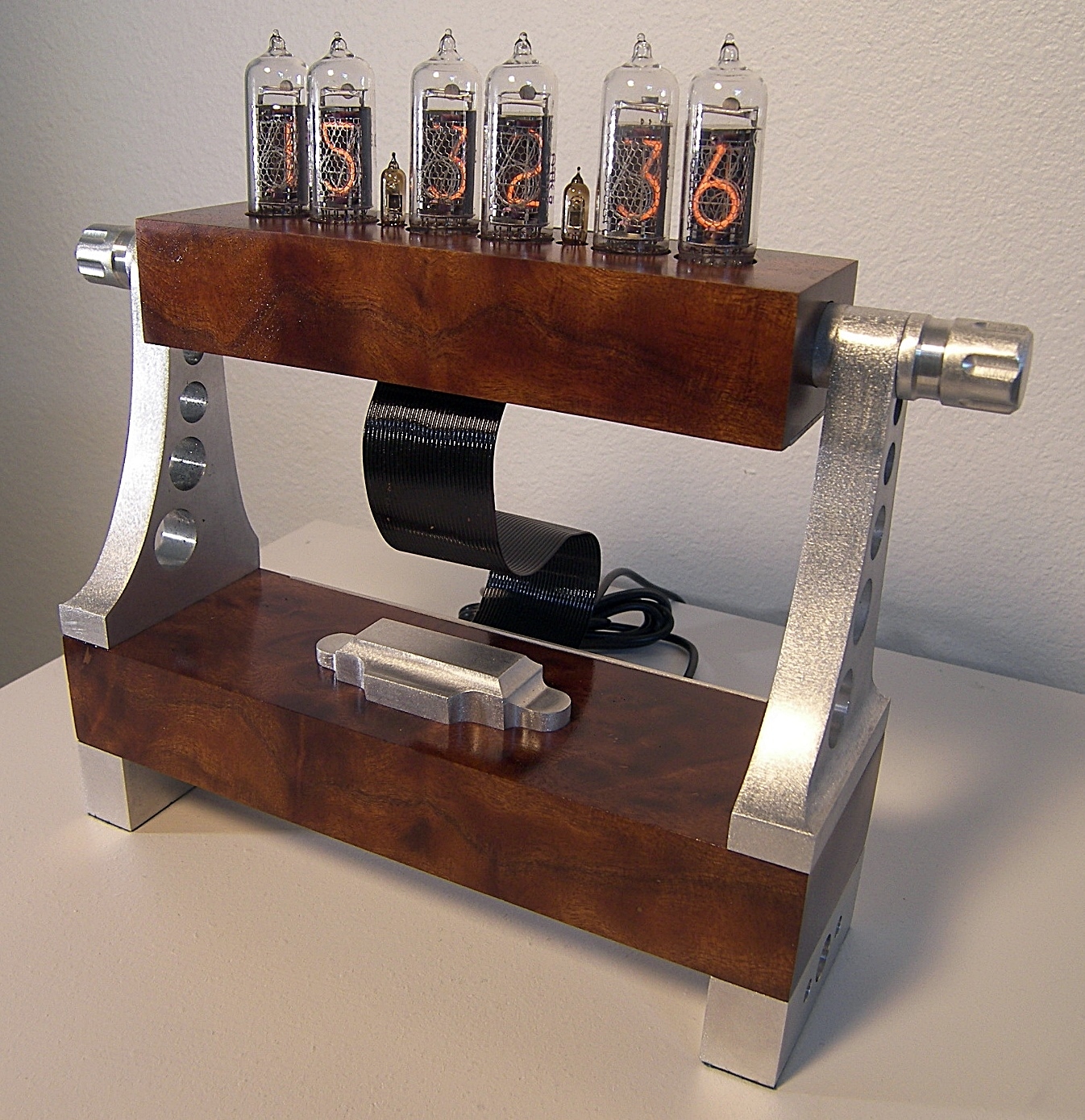 (10 1/2"w x 3"d x 9" tall)
"From nothing comes everything"