Doweled honeycomb
​pendant lights.
These pendant lights are all about color. The warm yellow and orange light is cast through the honeycomb as well as gaps between the 4 facets. Mood lighting in spades.
Made with aerospace paper/phenolic honeycomb edged with walnut in
which these 4 facets were then assembled together with wood dowels.
"It is a brave act to despise death; but where life is more terrible than death, it is then the truest valor to dare to live."
Sir Thomas Brown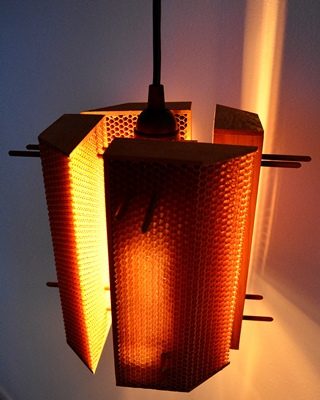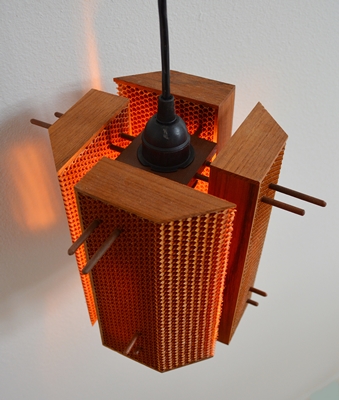 Takes standard E26 style bulbs (comes with 40W "Edison" style bulb) and has an 15 ft. black cord with switch and 2 prong plug.
8 1/4" h x 6 1/2" w x 6 1/2" d
(comes as set of 2)​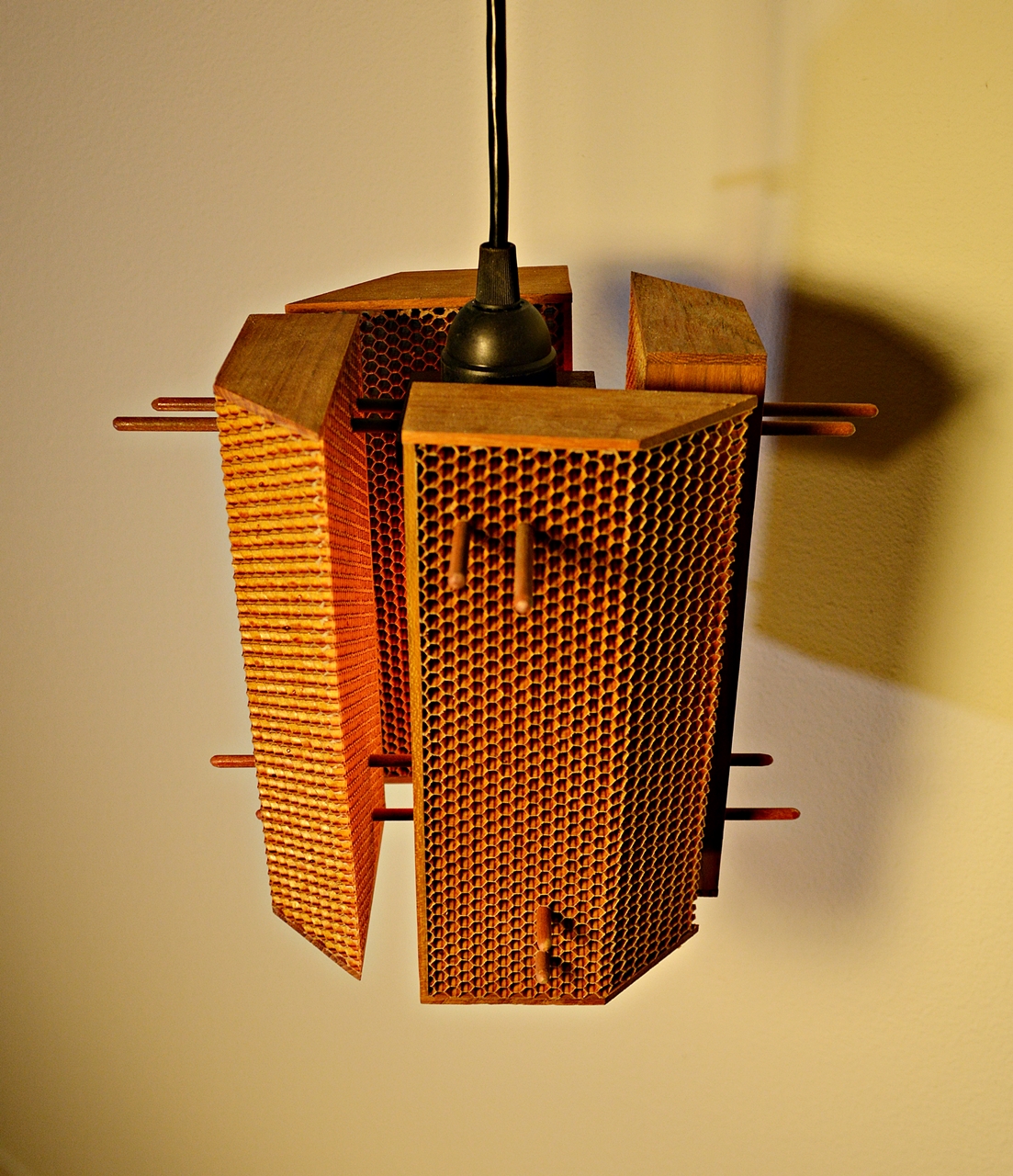 "From nothing comes everything"