Polished aluminum is draped over 3 sides of an elm burl block where the contour of the grain is followed to highlight and contrast it's beauty
This nixie clock
design combines
Elm burl, and aluminum in a sculpture of
complimenting
forms.

Comes with a GPS receiver for perfect time always.
"The fear of death follows from the fear of life. A man who lives fully is prepared to die at any time"
Mark Twain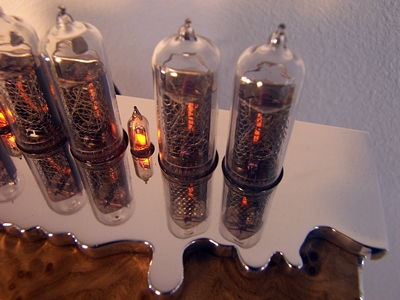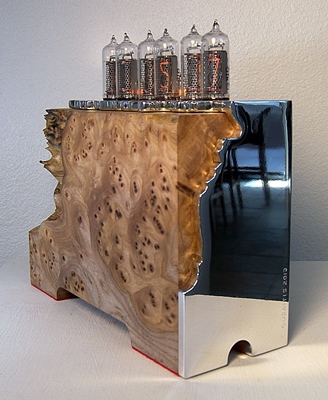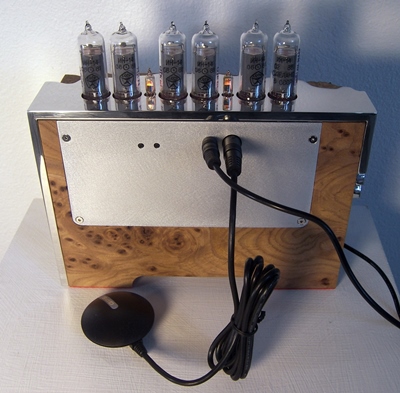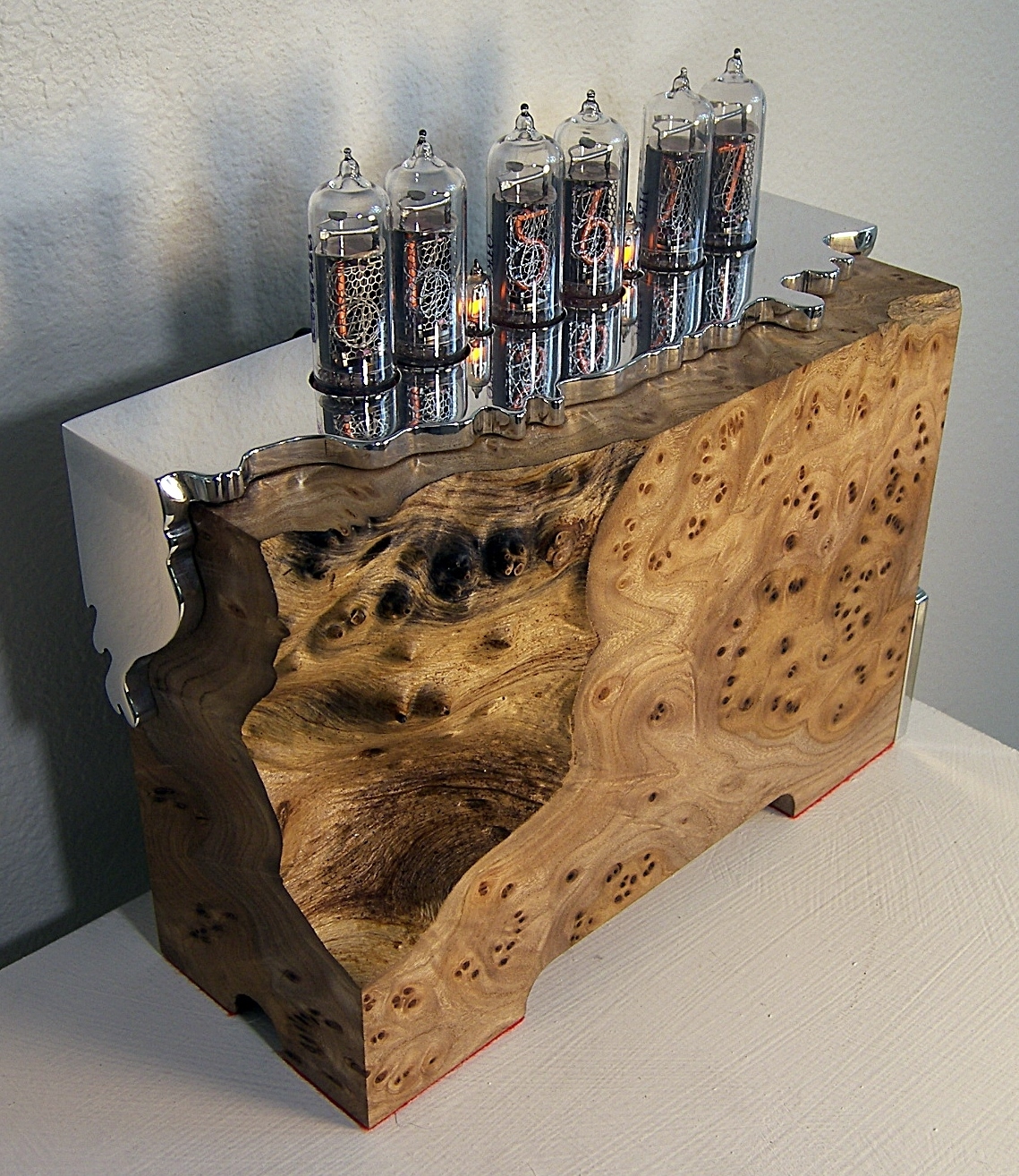 The brightness of nixie tubes is very good for almost all lighting conditions. These photos were taken with very bright lighting reducing the tubes apparent brightness.
(8 3/4"w x 3 1/4"d x 8" tall)
"From nothing comes everything"