This fantastic design is all about clean lines and complimenting materials and colors. The wood is finest quality book matched red elm. It comes as a set with end table and magazine rack.
This chair is hand cut, bonded, sculpted and finished from industrial urethane rigid foam.! This use of
a new material for this furniture was based on the infinite possibilities it affords. This is contemporary furnishing at its best.
Part of the reluctance to try to create things is the unknown outcome, commonly known as the fear of failure.
Anonymous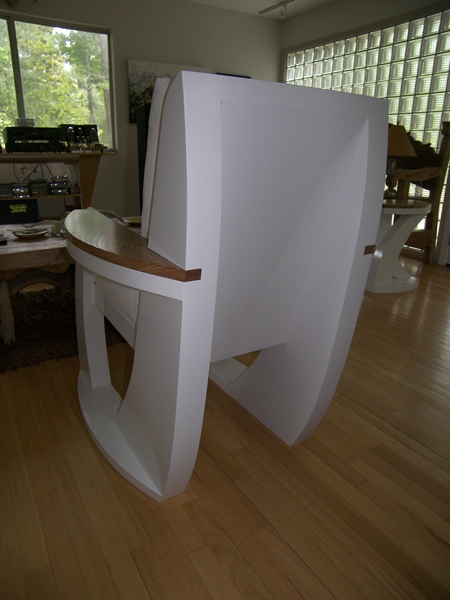 29 7/8" w x 40" d x 40 3/4" h

"From nothing comes everything"