Geometric ​Srudy
Sculpture
Combined geometric elements accented by contrasting colors make for a simple yet bold expression of forms complimented by the organics of beautiful spalted sweet gum wood.
This sculpture is made using the same paper/phenolic honeycomb
sandwiched between sheets of thin plywood as is the "Geometric"
table.
This type of sandwich core construction allows for the creation of single piece monolithic form s.
"I need to grow up before I die."
Me
16" wide x 21 1/2" h x 4 1/2" deep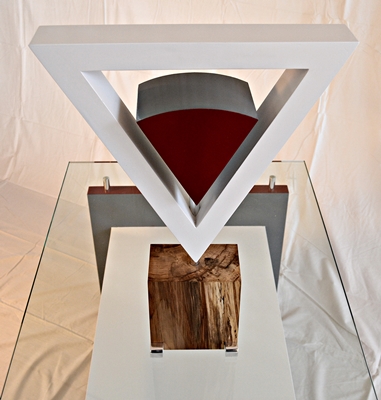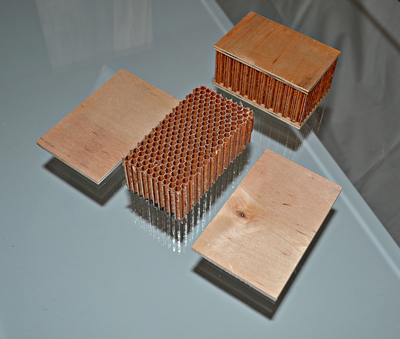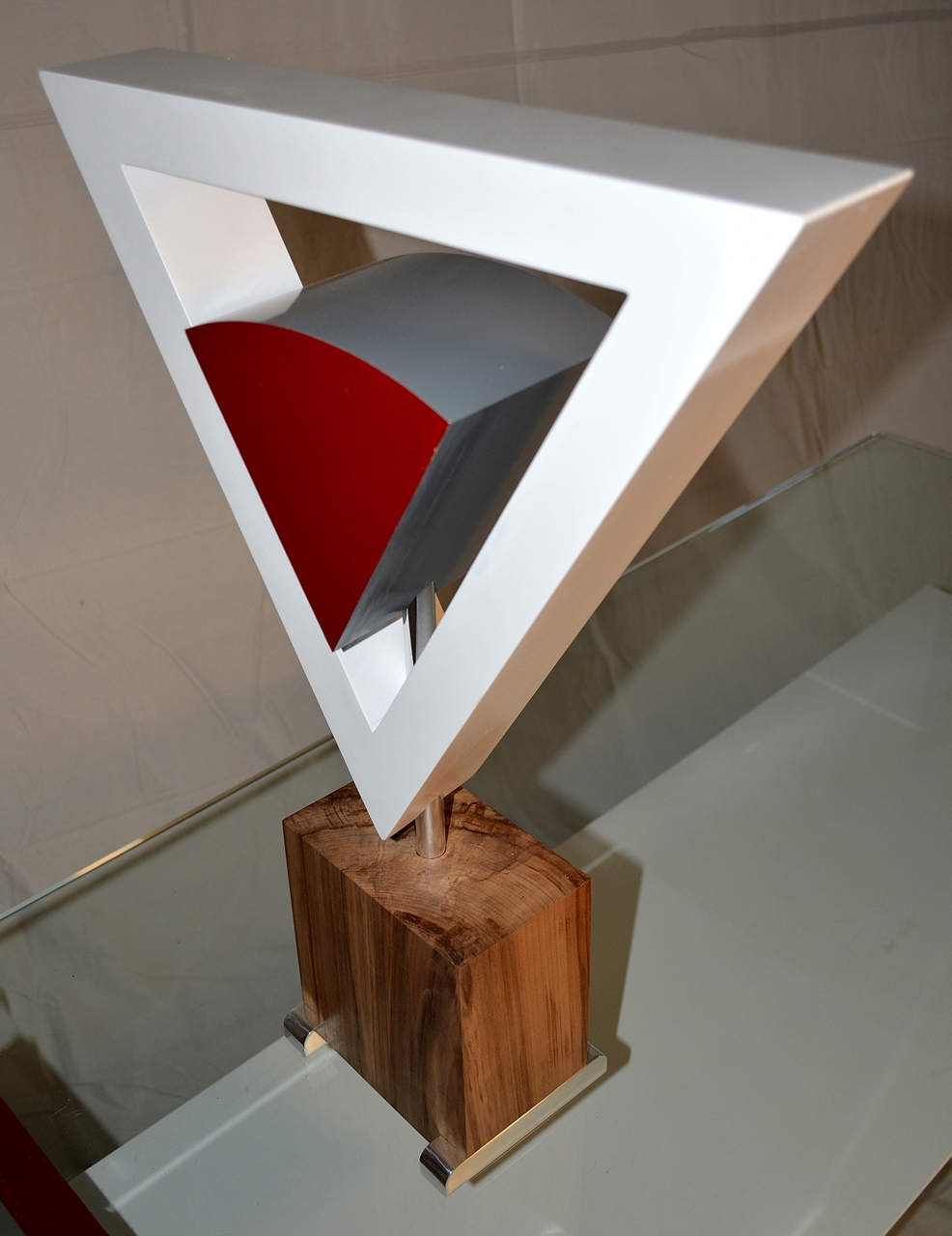 "From nothing comes everything"