Geometric sweet gum nixie clock
Simplicity of geometric forms and minimalist accents combine with the amazing colors in the spalted sweet gum to create a wonderful design.
This design uses colorful spalted sweet gum contrasted with a welded
triangular box section. This is supported by a spalted sweet gum cylinder with aluminum accents.
Comes with a GPS receiver for perfect time always!!
"Without humility there can be no humanity."
John Buchan
The brightness of nixie tubes is very good for almost all lighting conditions. These photos were taken with very bright lighting reducing the tubes apparent brightness.
7 7/8 ""w x 4 3/4""d x 5 3/4" h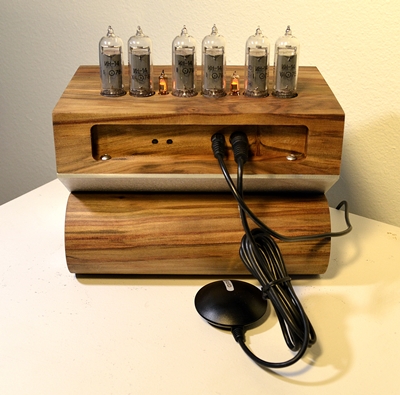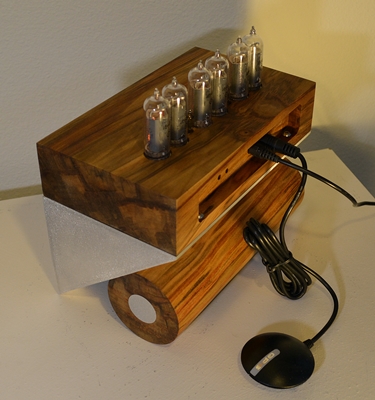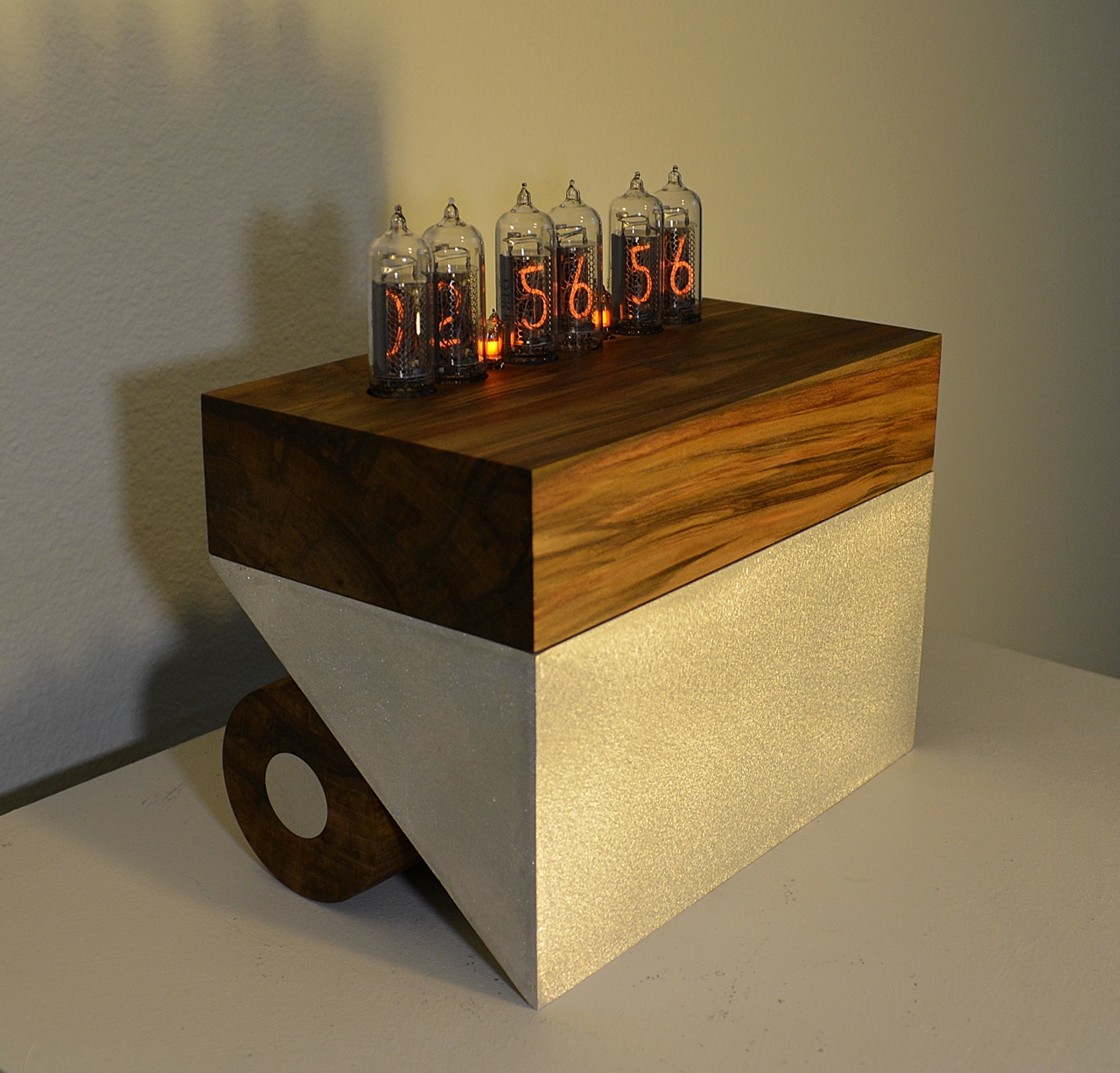 "From nothing comes everything"