This lamp combines geometric elements with elegant burl to create an absolutely dramatic design.
This lamp is made with elm burl and aluminum and has a hand made paper shade.
It is simply fantastic to view from any angle.
Lighting can be art, it can be sculpture and it can bring form as well as function to any room.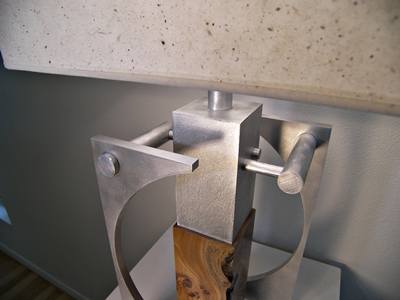 27 3/4" h x 14" w x 10" d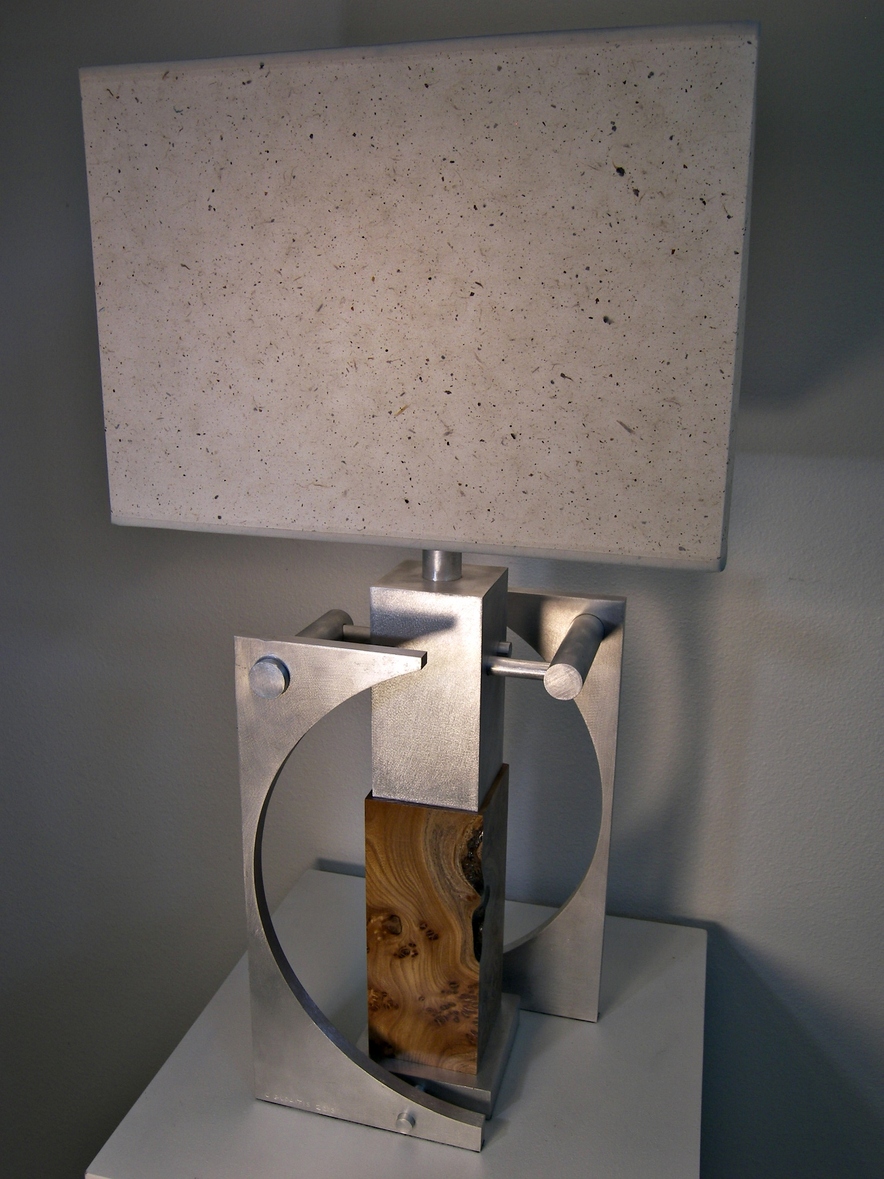 " Too often we underestimate the power of a touch, a smile, a kind word, an honest compliment, all of which has the potential to turn a life around."
Leo Buscaglia
"From nothing comes everything"