This design starkly contrasts materials, colors and textures. Saying that it is unique is an understatement!!
This unique chair is made by bonding blocks of aerospace honeycomb,
sculpting the seating profile and then filling and finishing this surface.
Cushions are custom made leather.
The act of creating is the act of passion.
Anonymous
33 1/4" w x 36" d x 40" h
Comes with
matching end table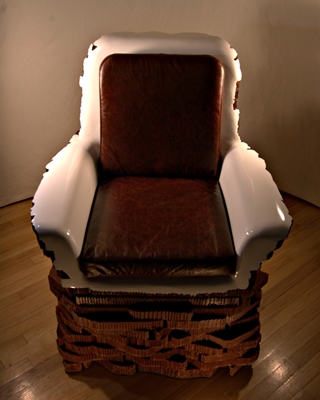 Selected and exhibited at the Ogden Museum of Southern Art 2013 Contemporary Art Exhibition in New Orleans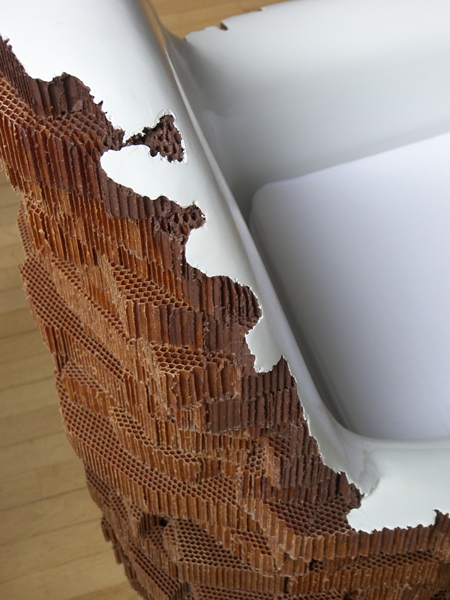 "From nothing comes everything"