This honeycomb lamp casts its honeycomb pattern across the ceiling providing the best in subtle mood lighting.
Made with an ambrosia maple base, aluminum fabricated riser, 3 lamp lighting,
and phenolic Nomex aerospace honeycomb shade. It is a stunning combination of materials and forms.
"God for you is where you sweep away all the mysteries of the world, all the challenges to our intelligence. You simply turn your mind off and say god did it."
Carl Sagan​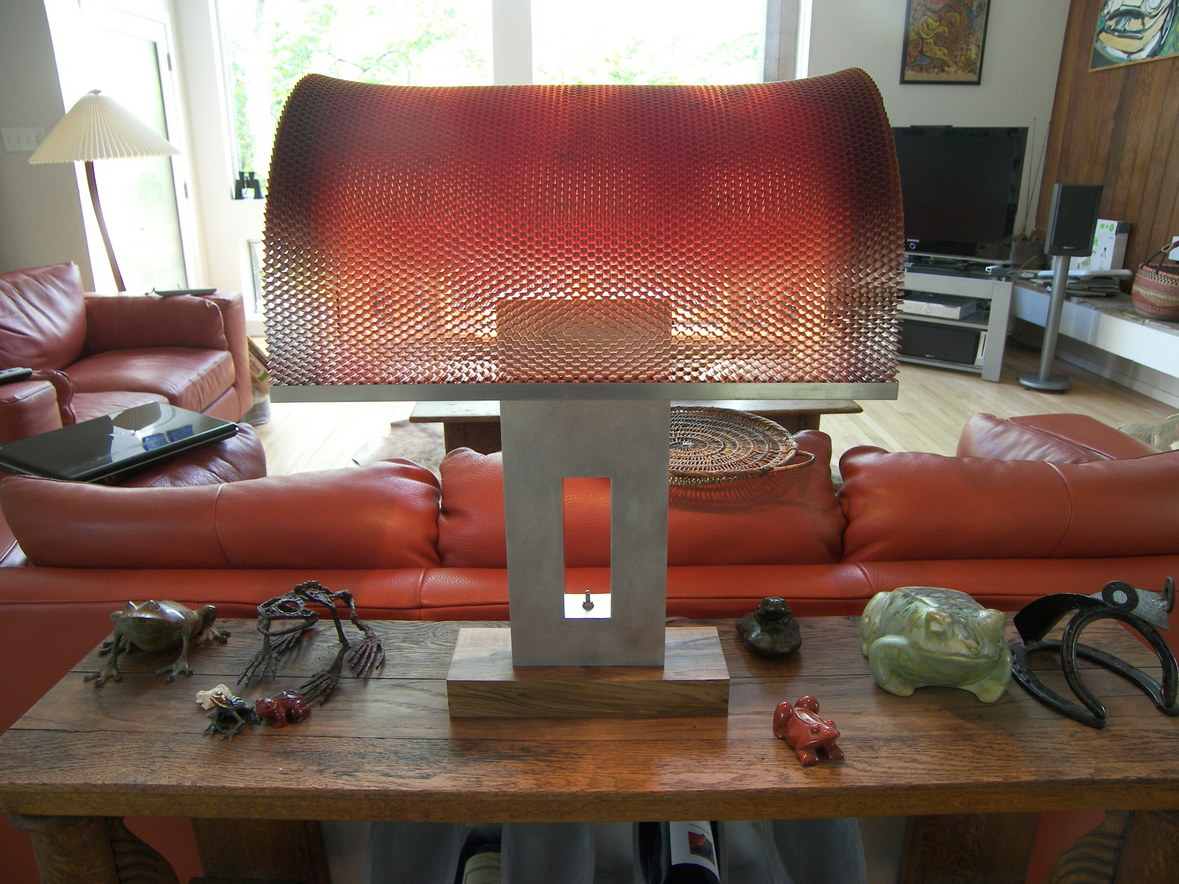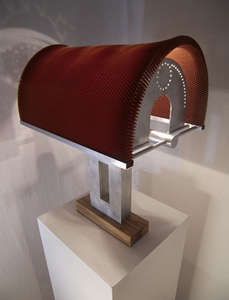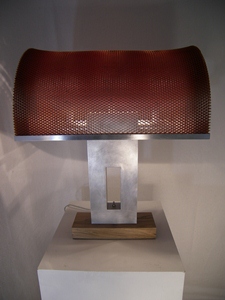 18" w x 13.5" d x 23.5" h


"From nothing comes everything"