The 2nd and last of hurricane Issac stump tables. It projects the tree trunk that was by combining an aluminum structure with the trunk remains.
This table is made from the stump of a maple tree blown down by hurricane
"Issac". It inspired me
to do a design that makes clear our interdependency with nature
"You only live once, but if you do it right, once is enough."
Mae West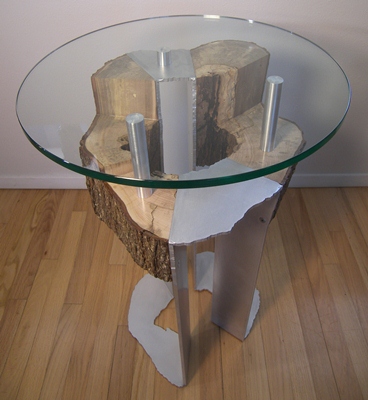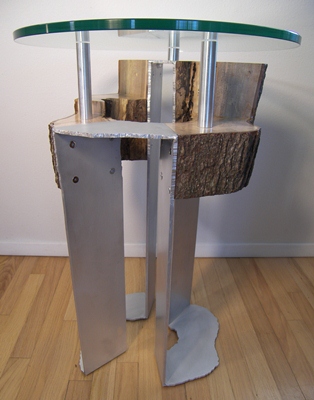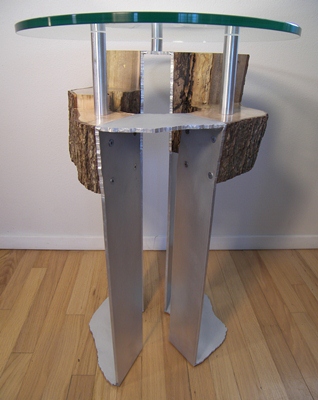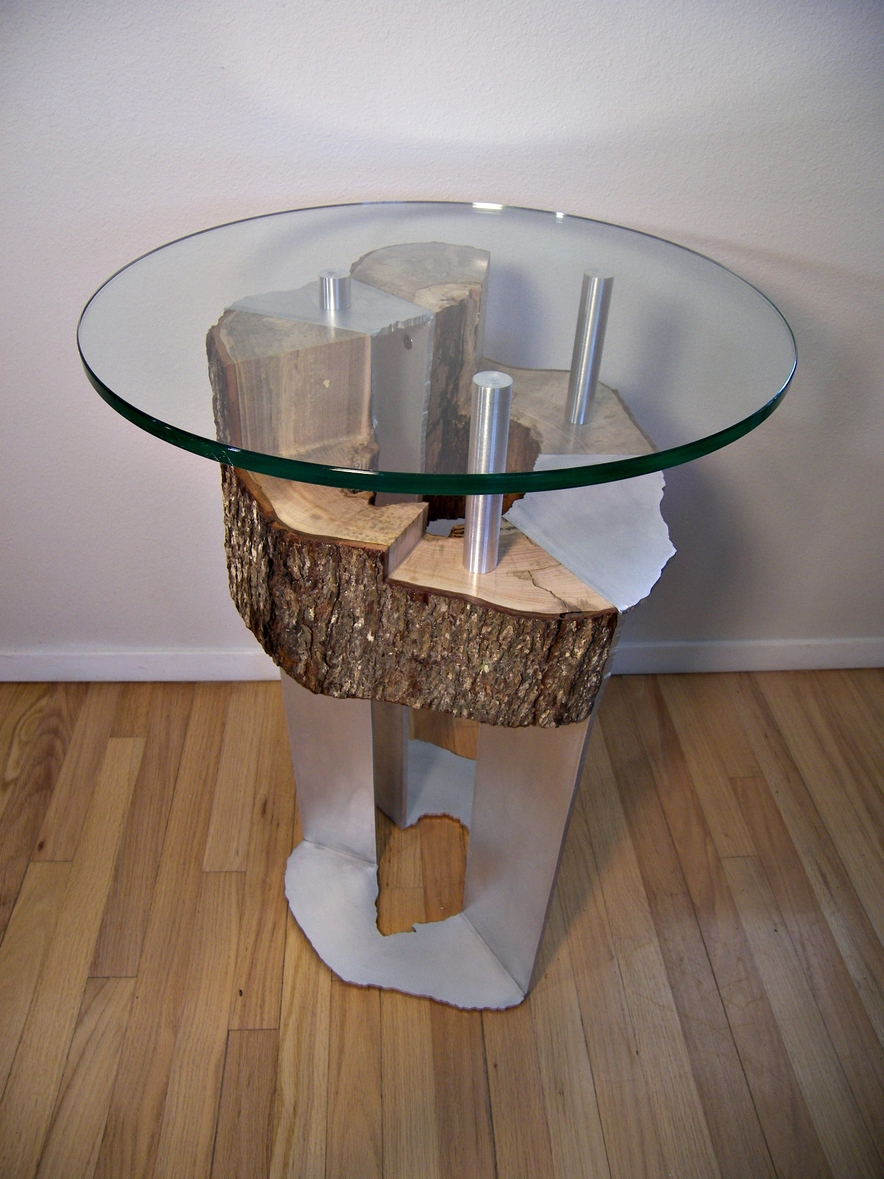 "From nothing comes everything"