This sculpture was inspired by the incredible array of modern design chess pieces and most specifically the "Knight". It is simple and bold from every angle.
This sculpture is made from red gum wood, aluminum and Corian.
.
"Every expression by an artist demonstrates the limits of his creativity."
Me
8" wide x 19 1/2" h x 3 1/2" deep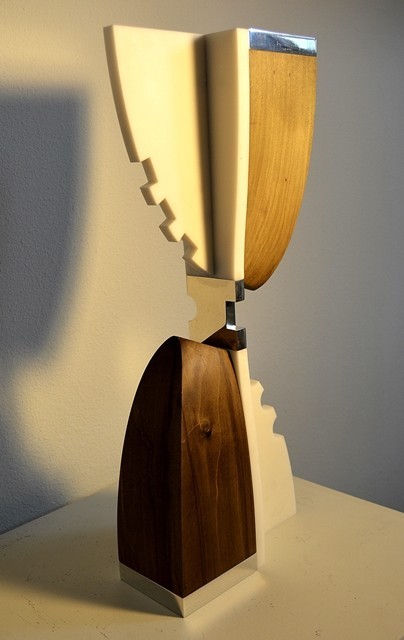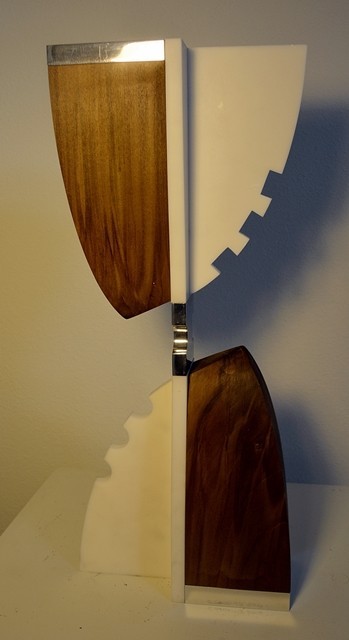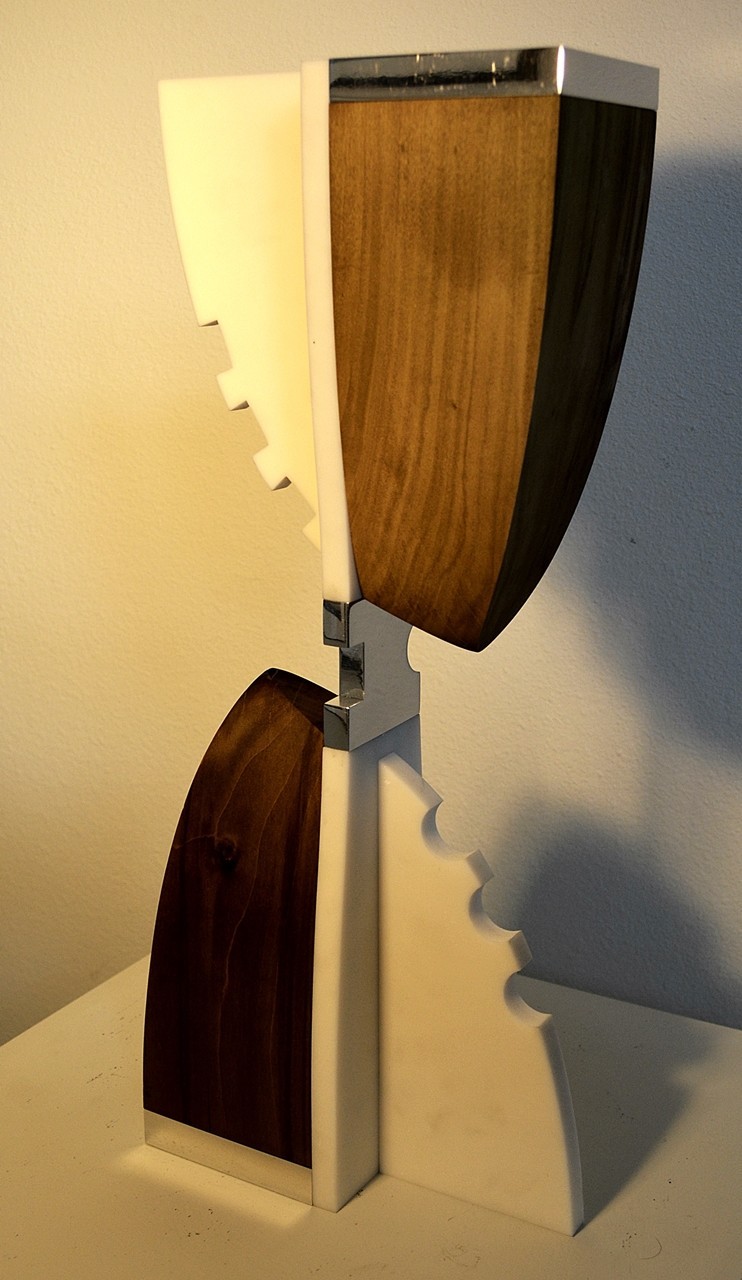 "From nothing comes everything"