Highly figured Lacewood is in stark contrast to the industrial electronics look
This nixie clock combines the elegance of Lacewood and industrial
elements that surround and showcase the nixie tubes.
Comes with a GPS receiver for perfect time always.
"What ever you do will be insignificant, but it is very important that you do it."
Mahatma Gandhi
The brightness of nixie tubes is very good for almost all lighting conditions. These photos were taken with very bright lighting reducing the tubes apparent brightness.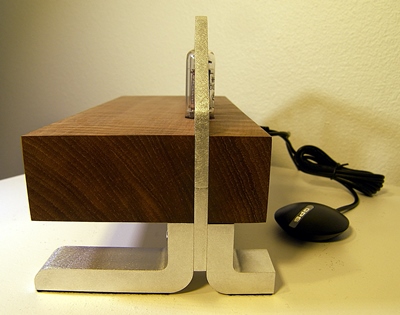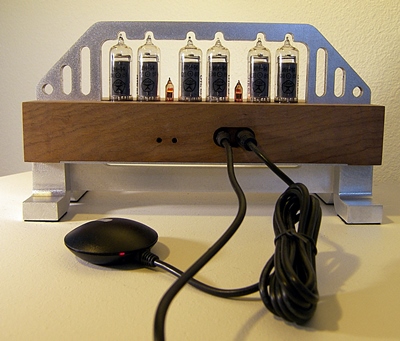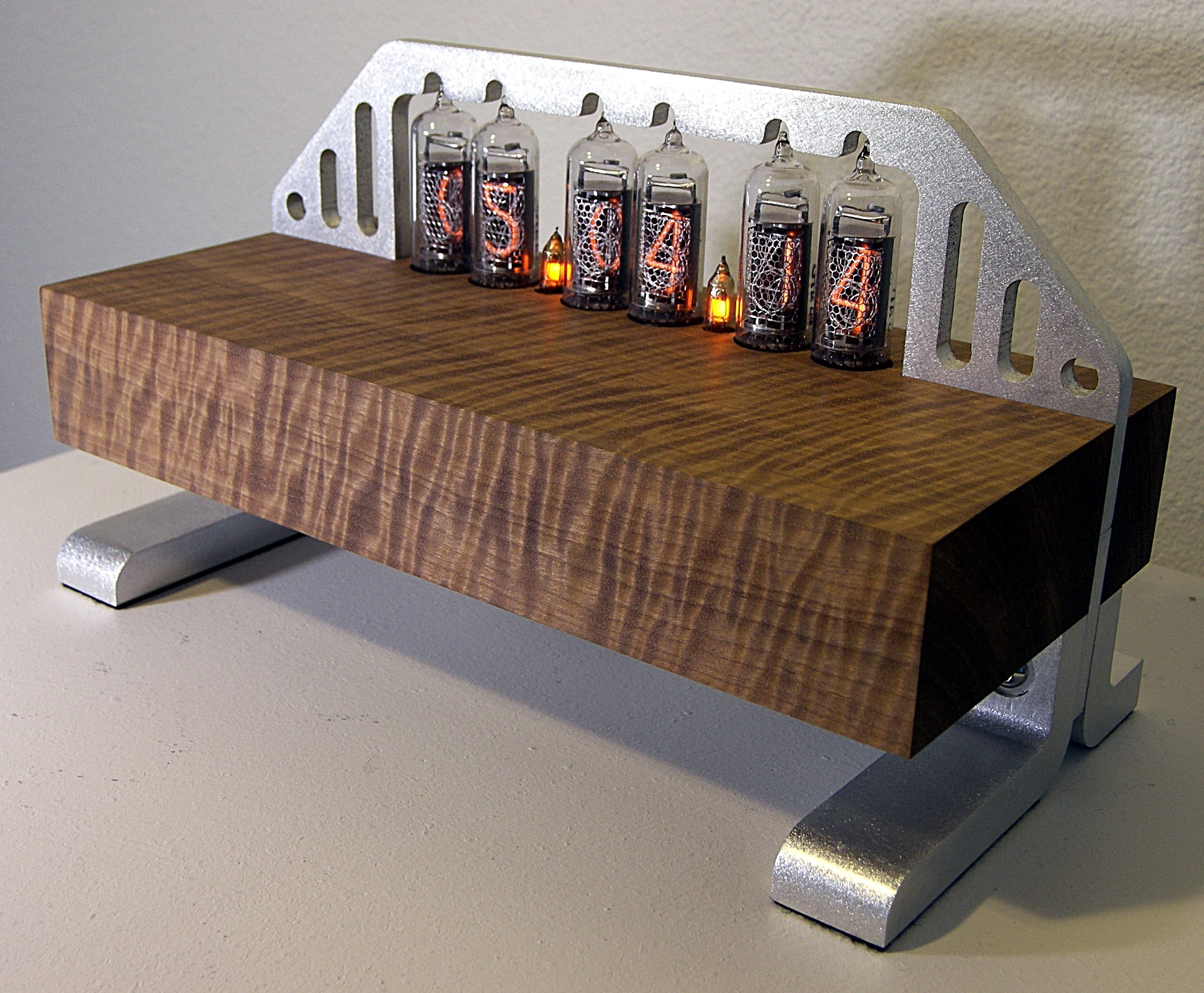 10 1/2"w x 5"d x 4 1/2" tall

"From nothing comes everything"