Large highly figured mallee burl focal point contrasts and compliments contemporary aluminum geometric forms recessed within the wood.
This nixie tube clock marries the dramatic natural bright colors of Mallee burl with the
formal affects of polished aluminum .

Comes with a GPS receiver for perfect time always.
"Life is the art of drawing without an eraser."
John W. Gardner
The brightness of nixie tubes is very good for almost all lighting conditions. These photos were taken with very bright lighting reducing the tubes apparent brightness.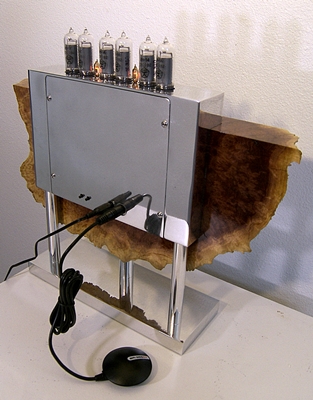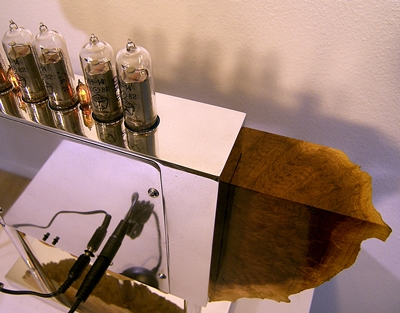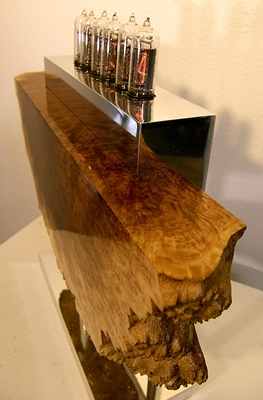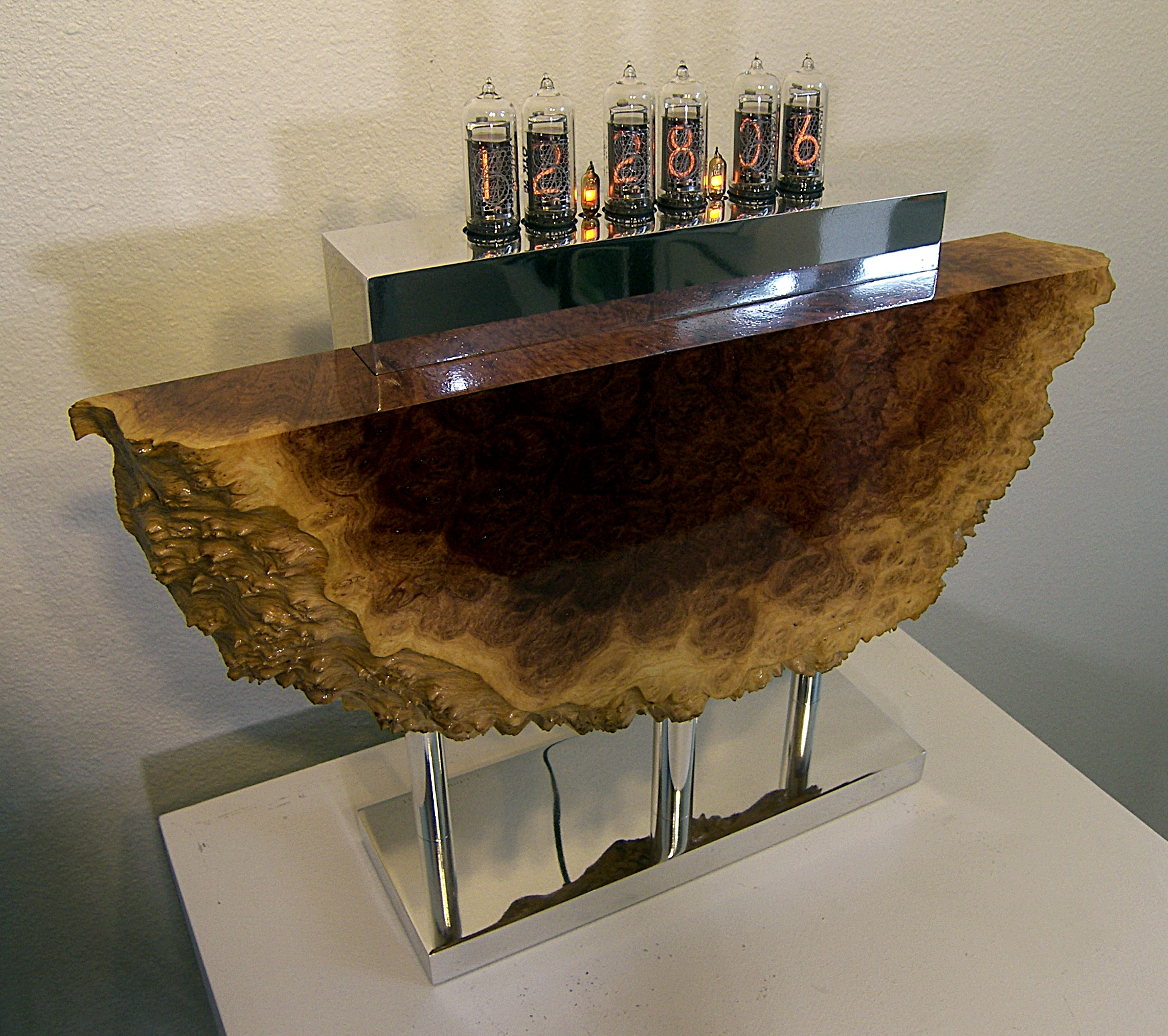 (15 1/2"w x 13 1/4"h x 3 1/2" d)

"From nothing comes everything"