Maple burl "Floating table".
The beauty of burl is part and parcel to this table design. The aluminum accents give it a very formal look and truly dress it up.
This table is crafted such that the table top appears to be floating (i.e. unsupported). The
arched standard passing through the table top is a dramatic focal point to the design.
Sometimes you just have to go for PRETTY!!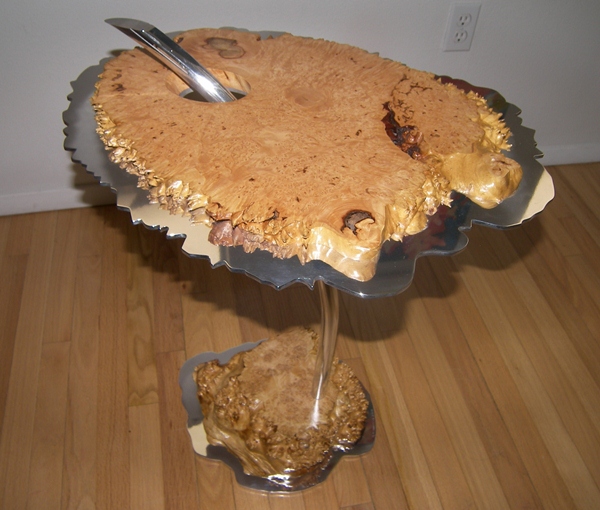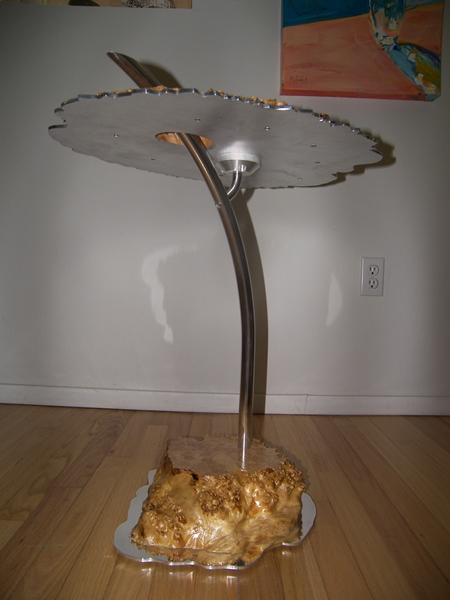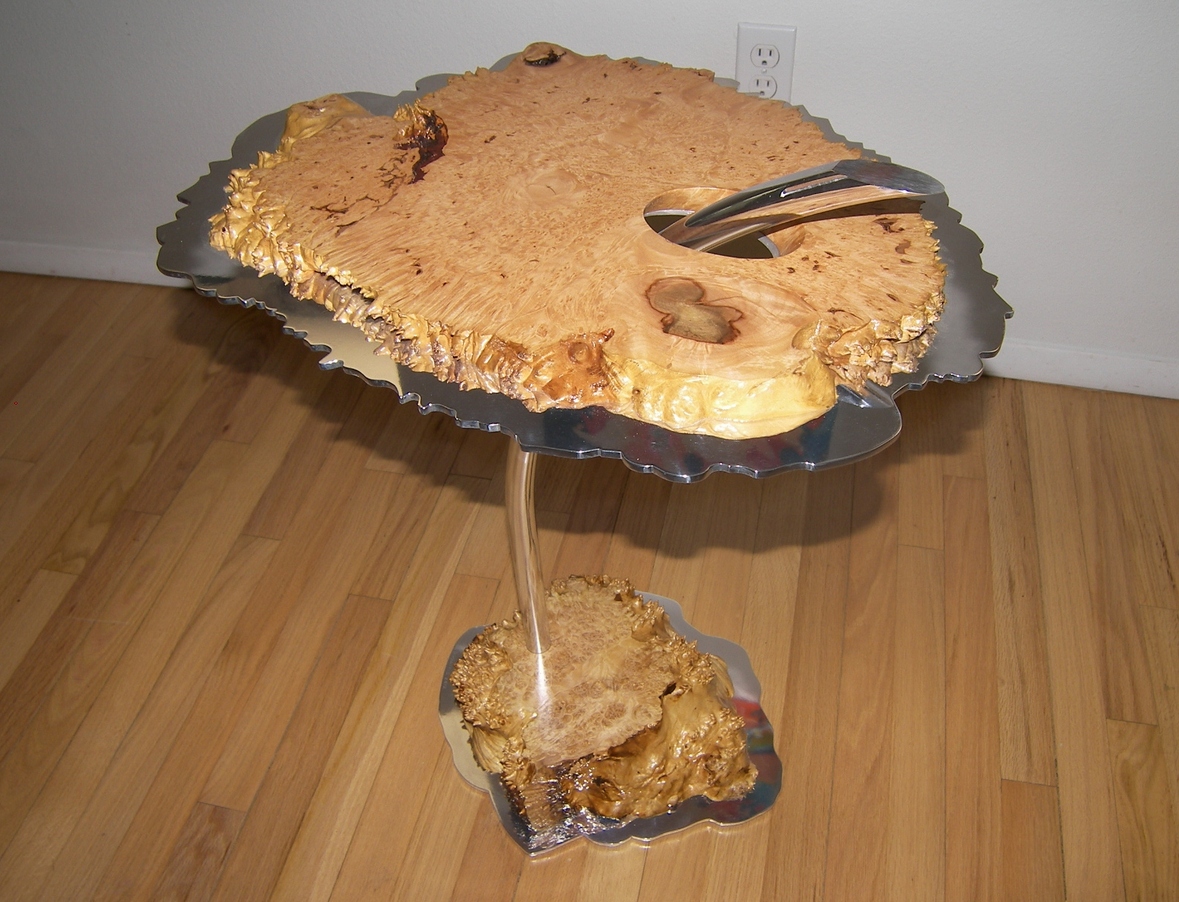 "From nothing comes everything"