New Orleans
"Fleur de lis table".
This table has a very masculine design using industrial features, which make this a perfect addition to a football fans "Man Cave" as a n example.
This table was designed to take the ubiquitous New Orleans fleur de lis and make a fun and
unique
contemporary variant for the modern home or office enviroment.

A stark combination of aluminum and glass combined with quadrants of fleur de lis all mechanically fastened together make a bold statement.
Incorporating the fleur de lis into a contemporary table lets
people who appreciate the heritage of this French symbol
have it in a modern piece of functional art.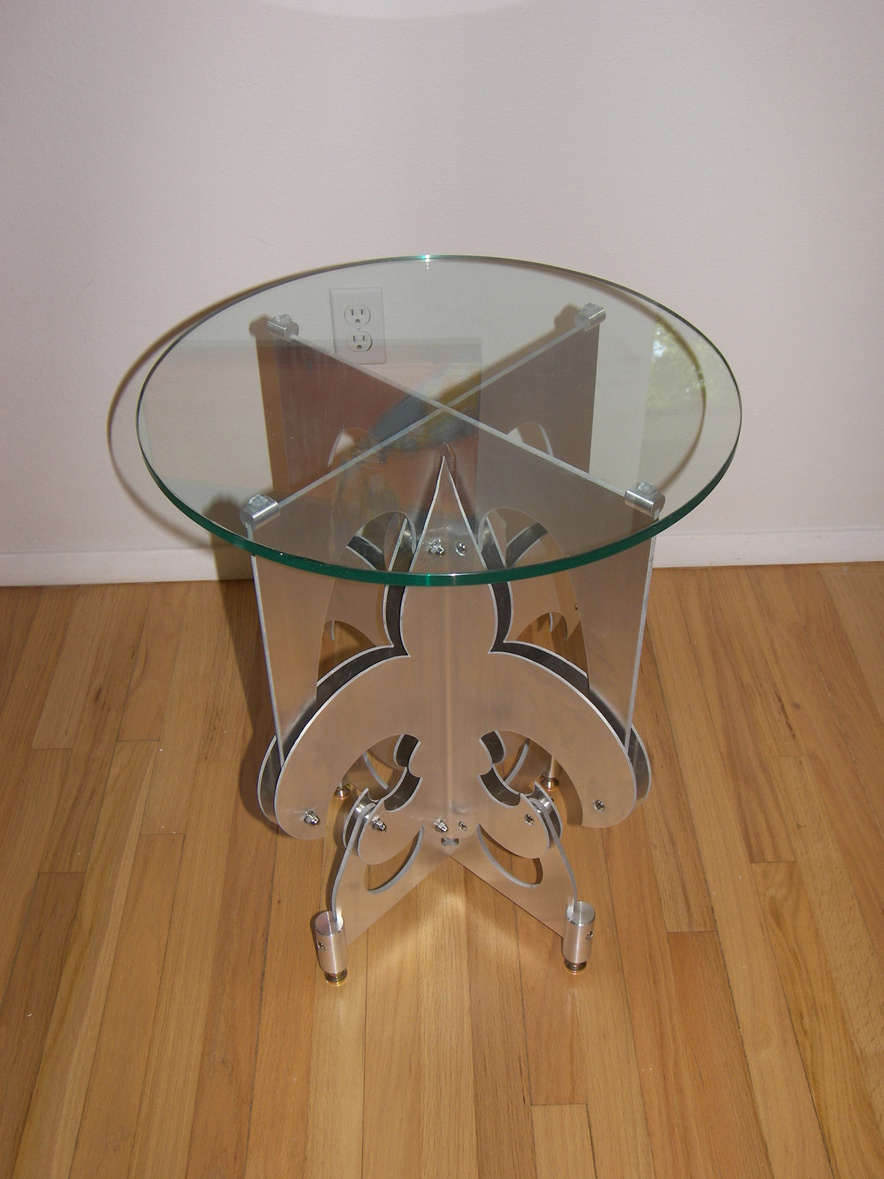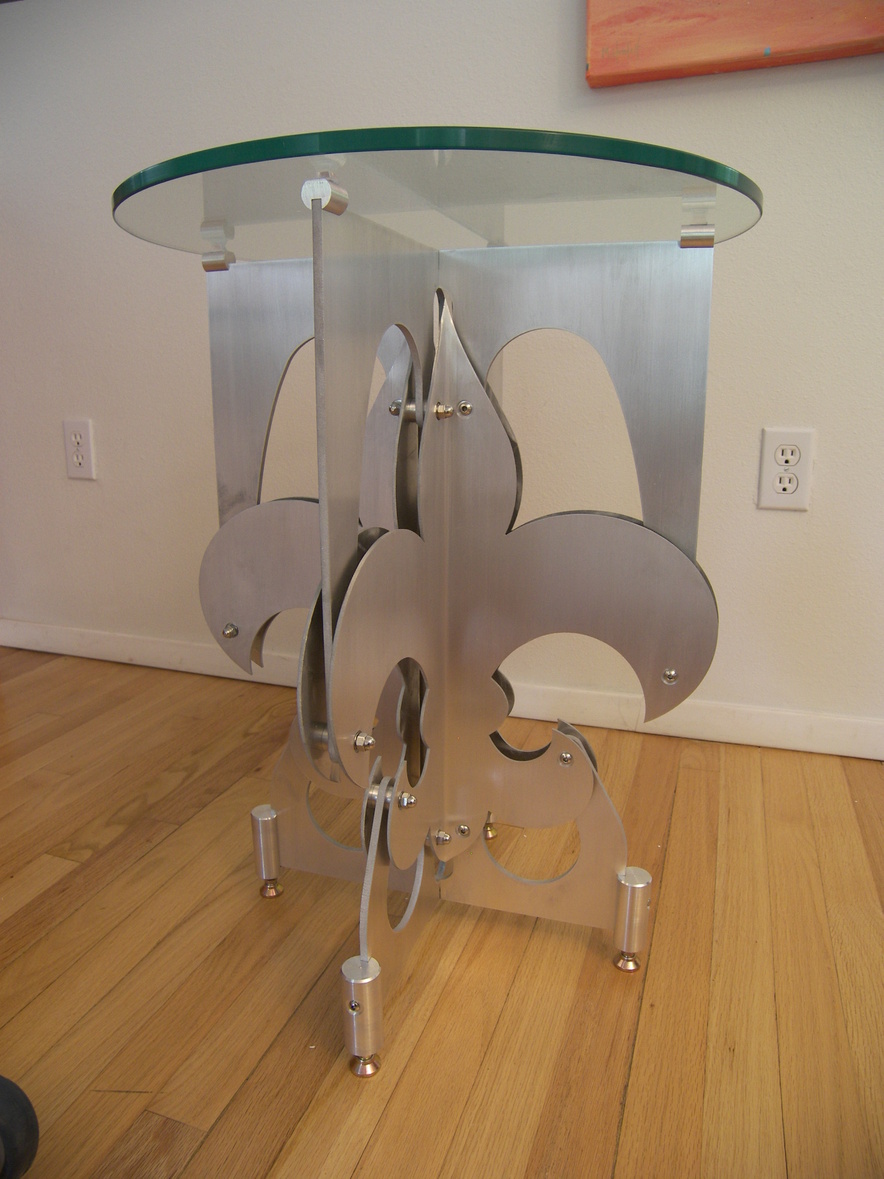 "From nothing comes everything"