A large piece of highly figured Olive wood having a contemporary geometric form is the basis of this design. The "live edge" at the bottom is mirrored from the wood to the stand off aluminum base.
This nixie tube clock combines the natural beauty of wood and polished
aluminum elements.
Comes with a GPS receiver for perfect time always.
"Raise your words not your voice. It is the rain that grows flowers not thunder."
Rumi
The brightness of nixie tubes is very good for almost all lighting conditions. These photos were taken with very bright lighting reducing the tubes apparent brightness.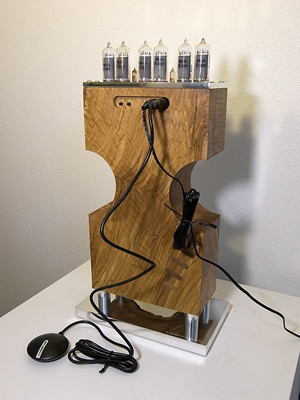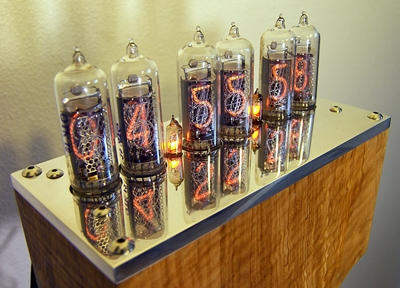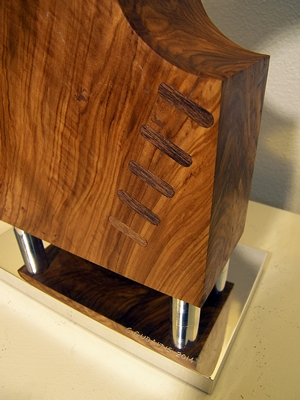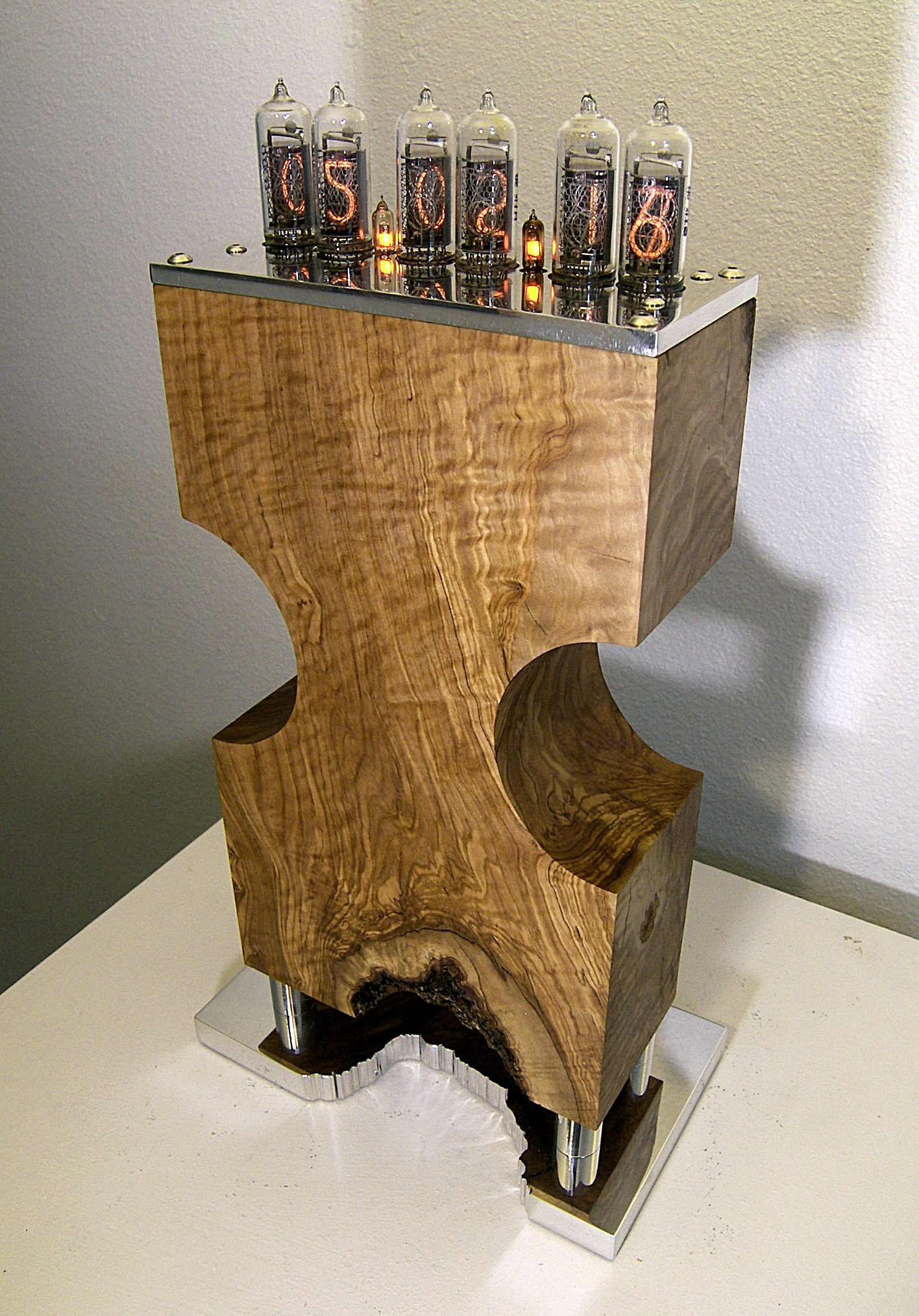 (8"w x 4 1/2"d x 15" tall)

"From nothing comes everything"