This coat rack takes a half pipe and morphs it into a coat rack by appearing to fold out sawn arms.
This coat rack is truly ​​a clever way to take something as simple as a piece of pipe and transform it into a sculptural and functional object.
This coat rack is made using aluminum pipe, rich mahogany and machined
aluminum detail elements.
"Only two things are infinite, the universe and human stupidity, and I'm not sure about the former."
Albert Einstein
14" w x 4 1/2" h x 4 1/2" d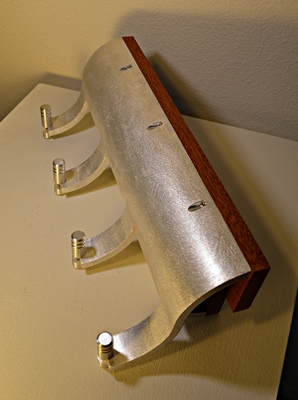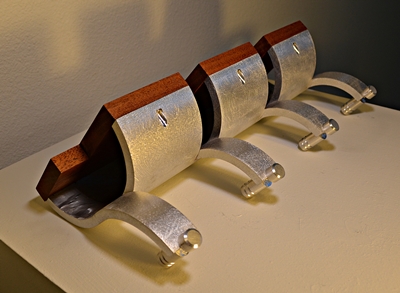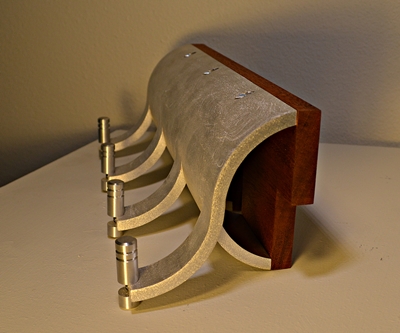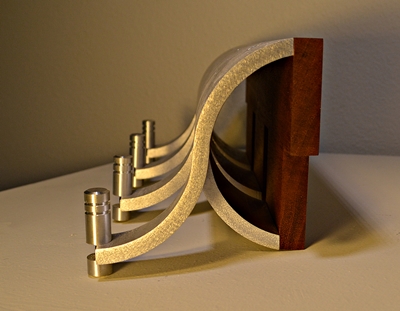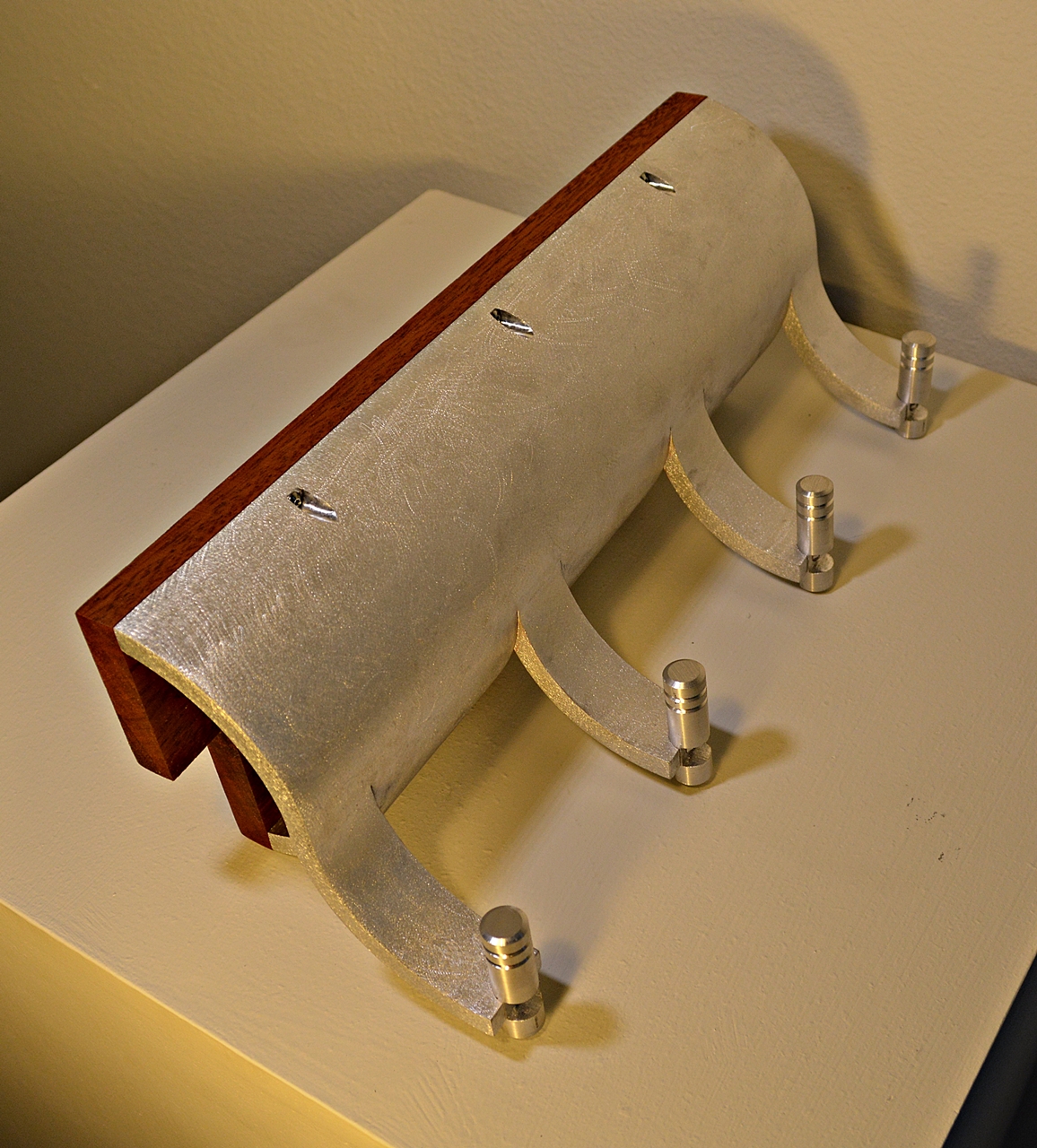 "From nothing comes everything"