Quilted Maple
nixie clock 2
This particular nixie clock design aims to balance proportions with simplicity of geometric form.
This is the 2nd nixie tube clock I've made using the "Cloud" quilted maple
because another piece was available.
The figuring in this wood is simply stunning!!
"Life is never easy for those who dream"
Robert James Waller
The brightness of nixie tubes is very good for almost all lighting conditions. These photos were taken with very bright lighting reducing the tubes apparent brightness.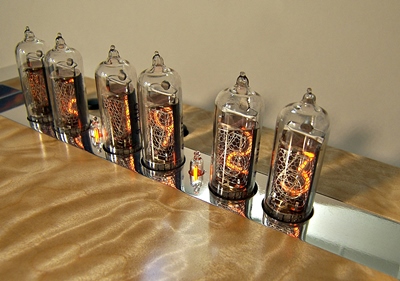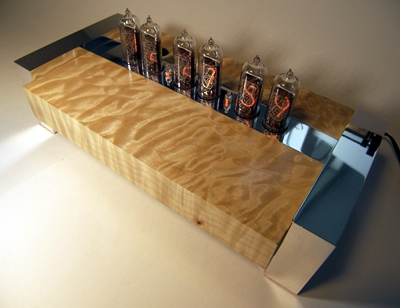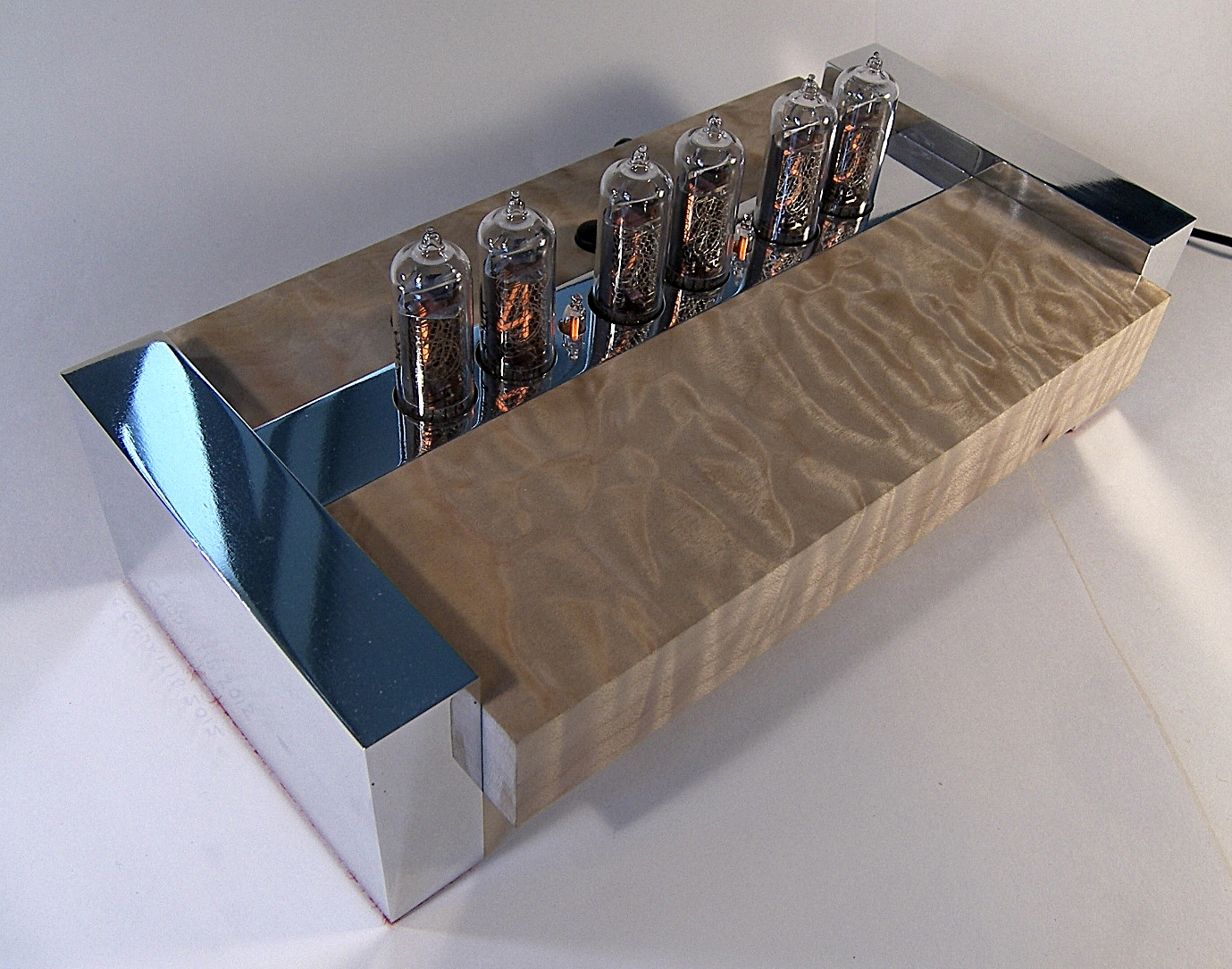 (11"w x 5 5/8"d x 4" tall)

"From nothing comes everything"