Quilted Maple
nixie clock

Sometimes the material in an object can be so compellingly beautiful, it is the design. That is the case here.
The deck of this nixie tube clock is all wood with no aluminum accents. This
was done because of the unique and incredible "cloud" quilt figuring in the grain. I did not want to cover up one square inch.
"Without art, the crudeness of reality would make the world unbearable"
George Bernard Shaw
The brightness of nixie tubes is very good for almost all lighting conditions. These photos were taken with very bright lighting reducing the tubes apparent brightness.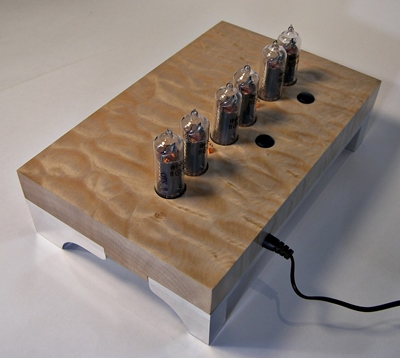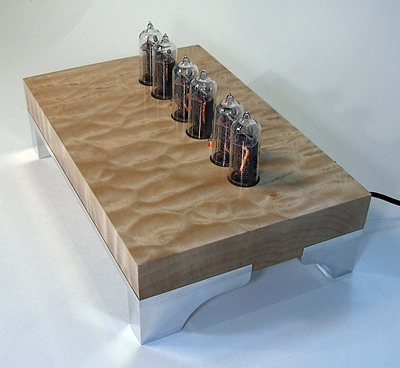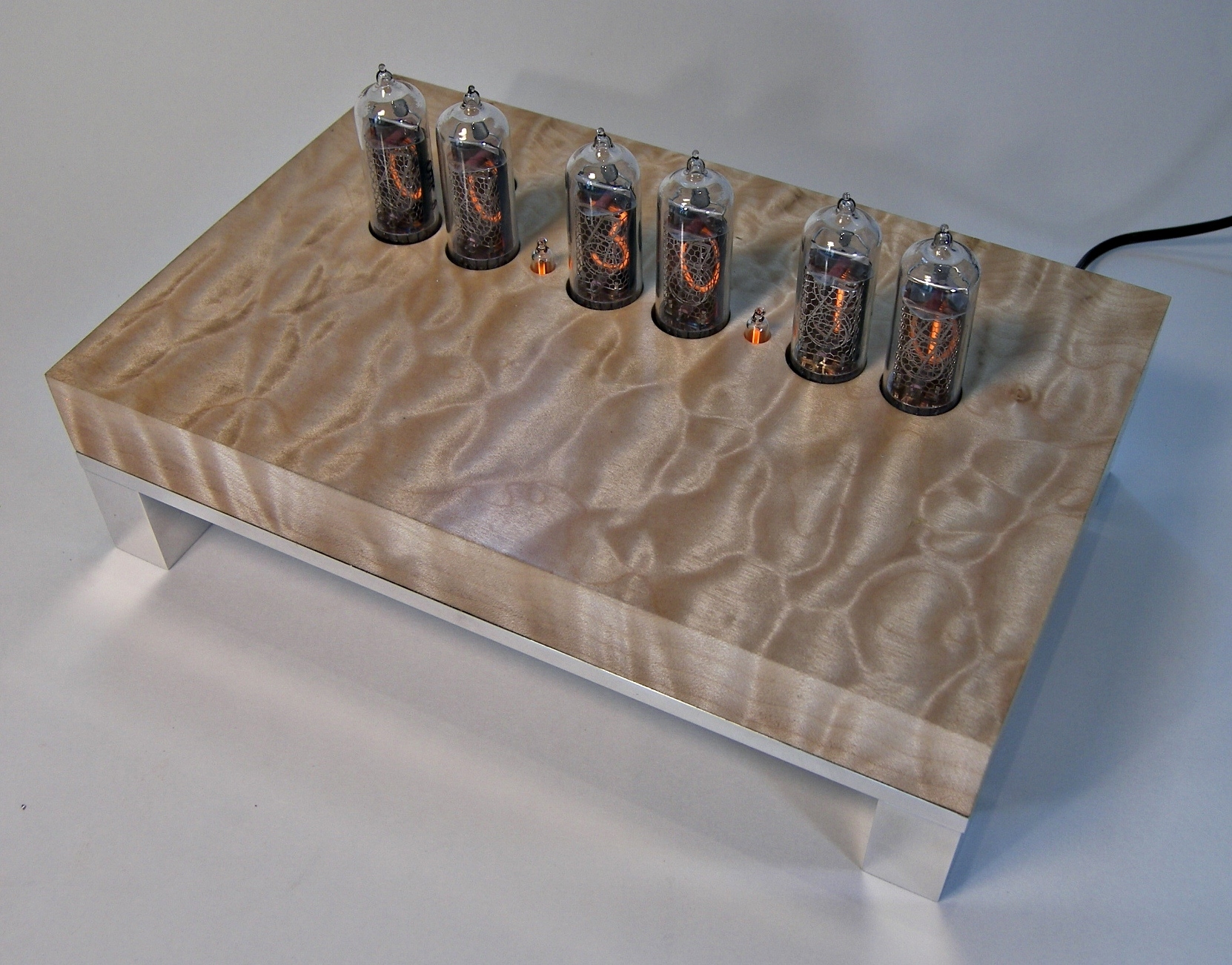 (9 1/8"w x 5 7/8"d x 4 1/4" tall)

"From nothing comes everything"