Interesting from every angle!!
Completely asymmetric design that artfully
plays with form and function.
This new design departs from previous ones in several ways.
Instead of formal
and symmetric, it uses complex asymmetric lines, brushed aluminum weldments and industrial hardware.
"Life's under no obligation to give us what we expect"
Margaret Mitchell
The brightness of nixie tubes is very good for almost all lighting conditions. These photos were taken with very bright lighting reducing the tubes apparent brightness.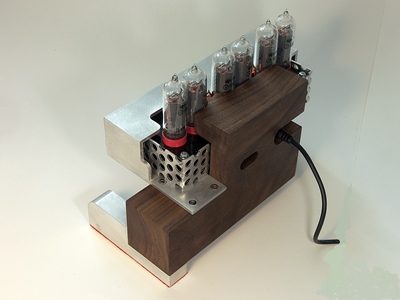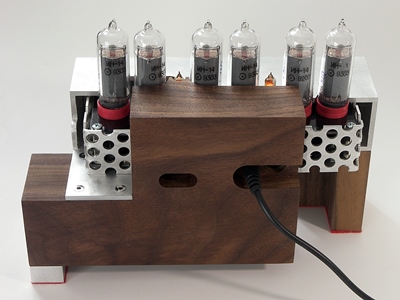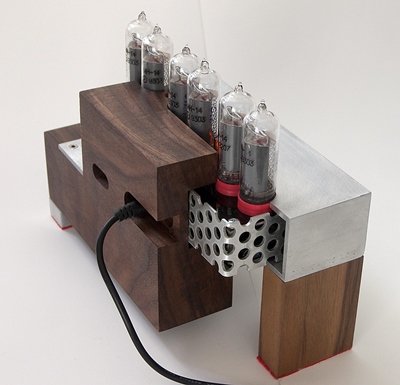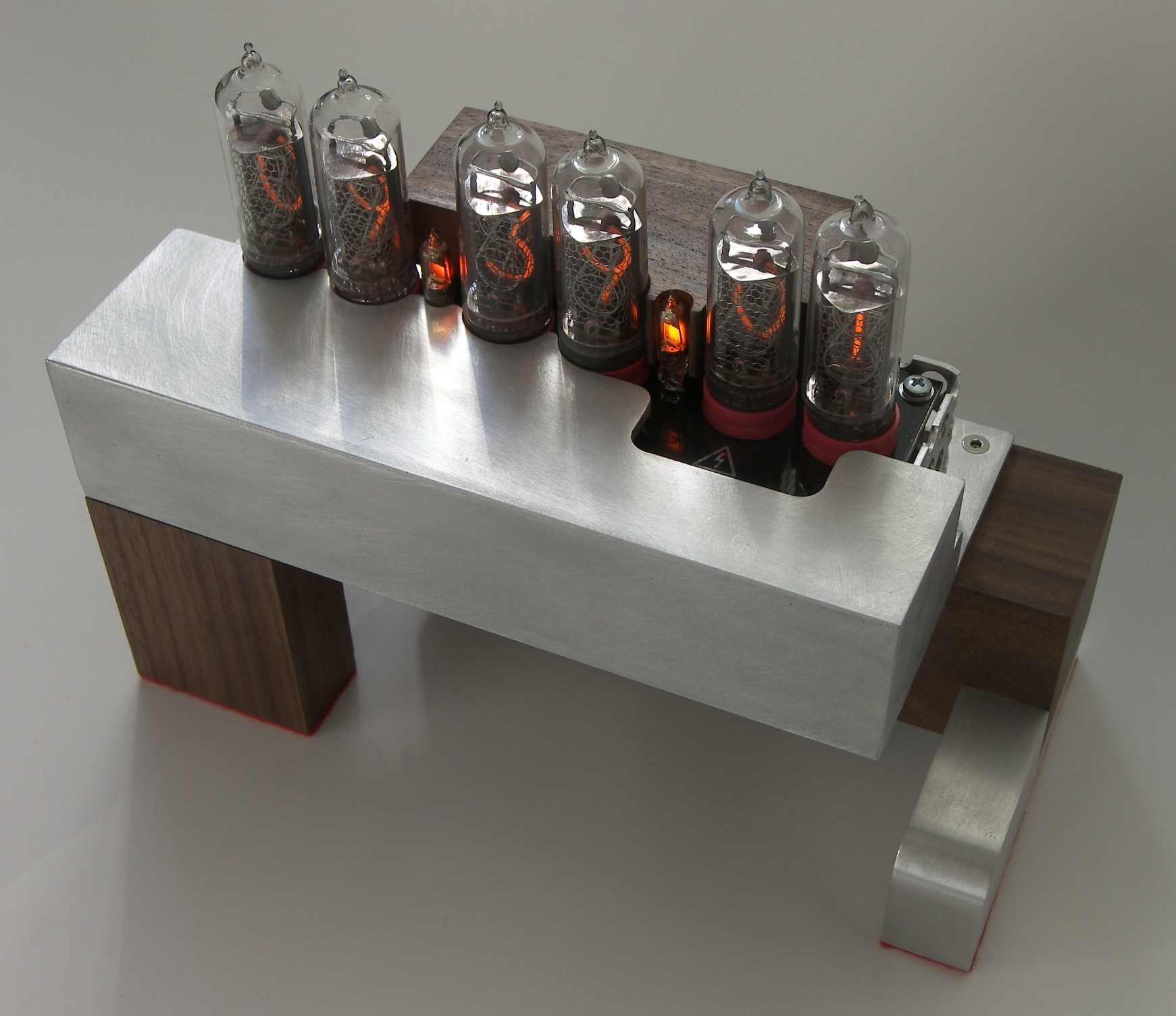 (8"w x 3 5/8"d x 5 7/8" tall)

"From nothing comes everything"