Maple burl
nixie tube clock.
This unique nixie clock design
plays on the very beautiful intricate and raw features of the wood and the retro industrial look.
Milled from a single large block of maple burl, this original hand made design
exemplifies how wonderfully materials and design elements can compliment one another.
"Remember the past, plan for the future, but live for today, because yesterday is gone and tomorrow may never come."

Luke
The brightness of nixie tubes is very good for almost all lighting conditions. These photos were taken with very bright lighting reducing the tubes apparent brightness.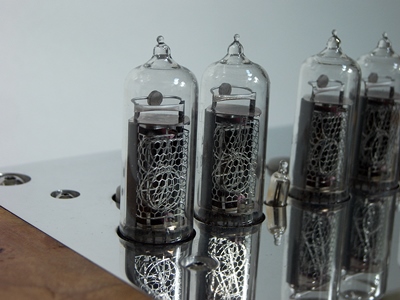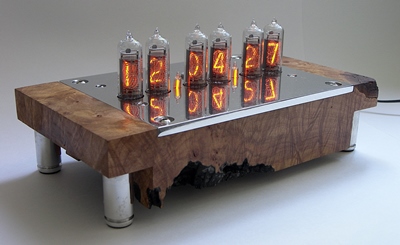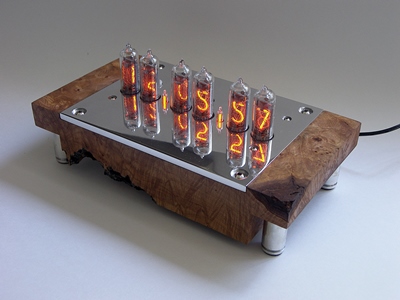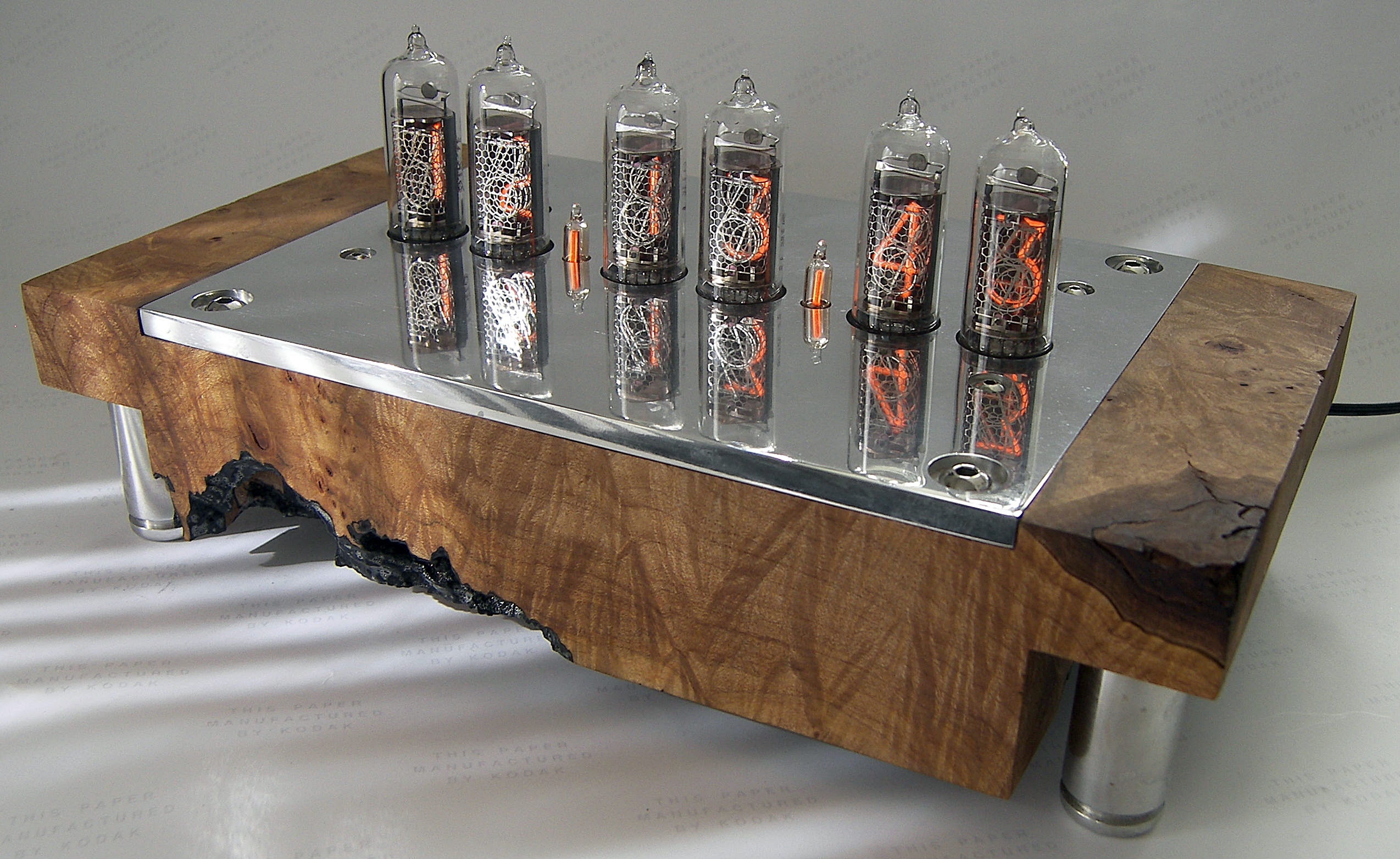 "From nothing comes everything"