(9"w x 4 1/2"d x 2 3/4" tall)
This is the 3rd clock I've built which uses a GPS receiver. It automatically
sets the time and date and is accurate to the second all of the time.
The contrast between the oiled walnut and polished aluminum is quite dramatic.
"Nature didn't need an operation to be beautiful. It just was."
Scott Westerfeld
The brightness of nixie tubes is very good for almost all lighting conditions. These photos were taken with very bright lighting reducing the tubes apparent brightness.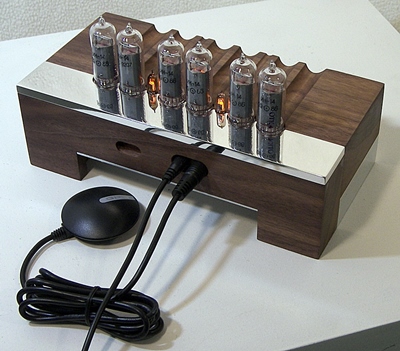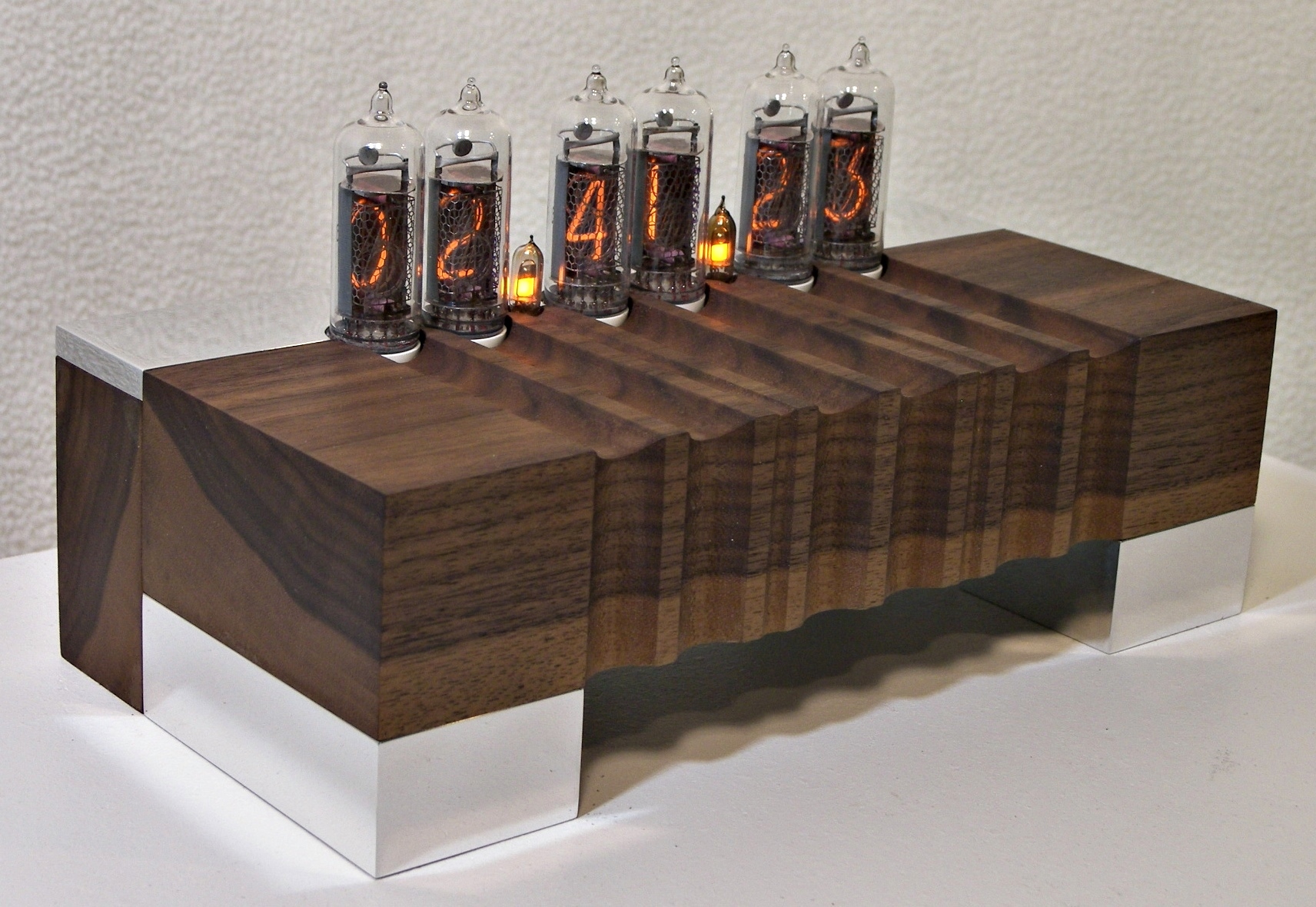 This nixie clock design projects the tubes into the wood in the form of scalloped reliefs.
"From nothing comes everything"