Siberian elm burl nixie clock.
Clean geometry, contrasting materials and finishes and split tube holes make this piece a study in simplicity and elegance
A truly unique look was created by splitting the tube pass throughs so that
1/2 is aluminum and the other 1/2 is wood.

"Beauty by its nature is nature"
Unknown
The brightness of nixie tubes is very good for almost all lighting conditions. These photos were taken with very bright lighting reducing the tubes apparent brightness.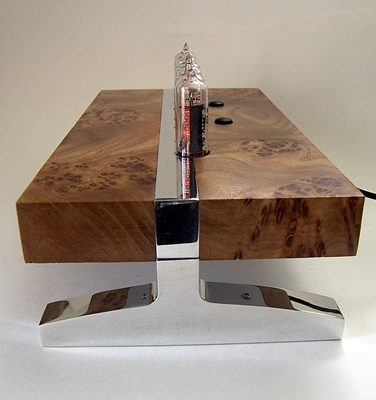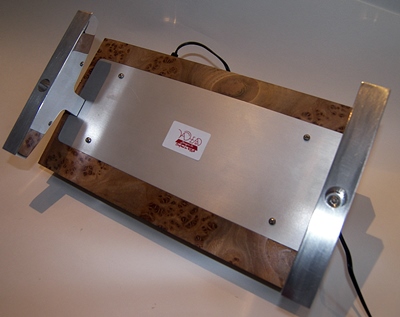 "From nothing comes everything"