Steampunk
​nixie tube clock
Retro industrial flavors and features make this nixie tube clock fun and fascinating and put it way up on the coolosity scale.
This ecclectic design uses redwood, aluminum, brass and Corian to highlight an antique foundry
pattern stand.
Comes with a GPS receiver for perfect time always!!
"Of all the sad words of tongue or pen, the saddest are these,"It might have been".
John Greenleaf Whittier​
The brightness of nixie tubes is very good for almost all lighting conditions. These photos were taken with very bright lighting reducing the tubes apparent brightness.
Thanks to a generous artist, parton and former University of New Orleans​​ Fine Arts Professor who kindly donated some old foundry patterns from a now closed ship repair shop on the Mississippi making this project possible. Several other similar projects are in the works.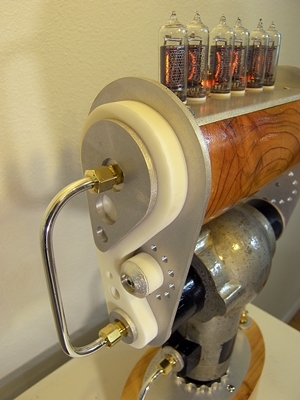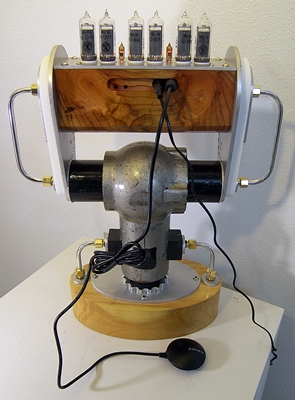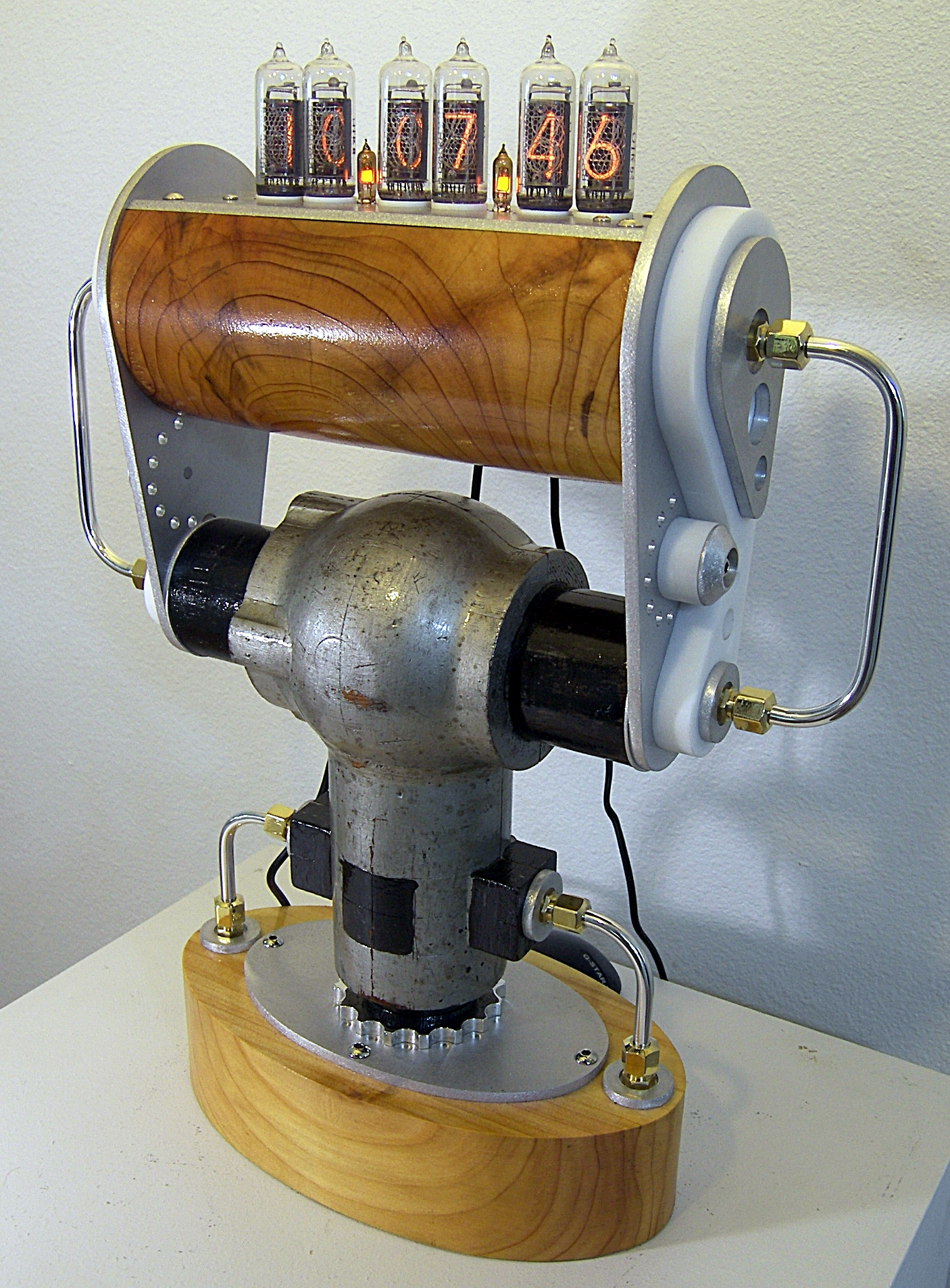 (12 1/2"w x 4 1/2"d x 16 1/2" h)
"From nothing comes everything"