Balance of shapes and proportions
help to make this original time piece
beautiful to look at from all angles
Use of aluminum arches embedded into gorgeous walnut creates a
fantastic marraige of geometric curves and right angles. The walnut end dowels add interesting details..
"If you never do your best, how will you ever know what your best is?"
Unknown
The brightness of nixie tubes is very good for almost all lighting conditions. These photos were taken with very bright lighting reducing the tubes apparent brightness.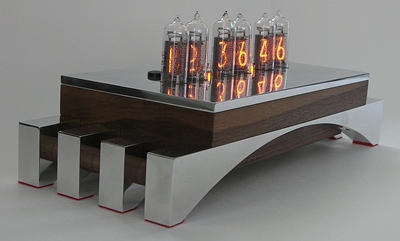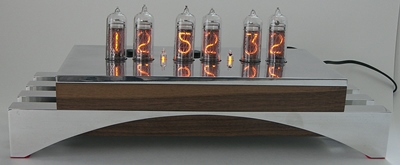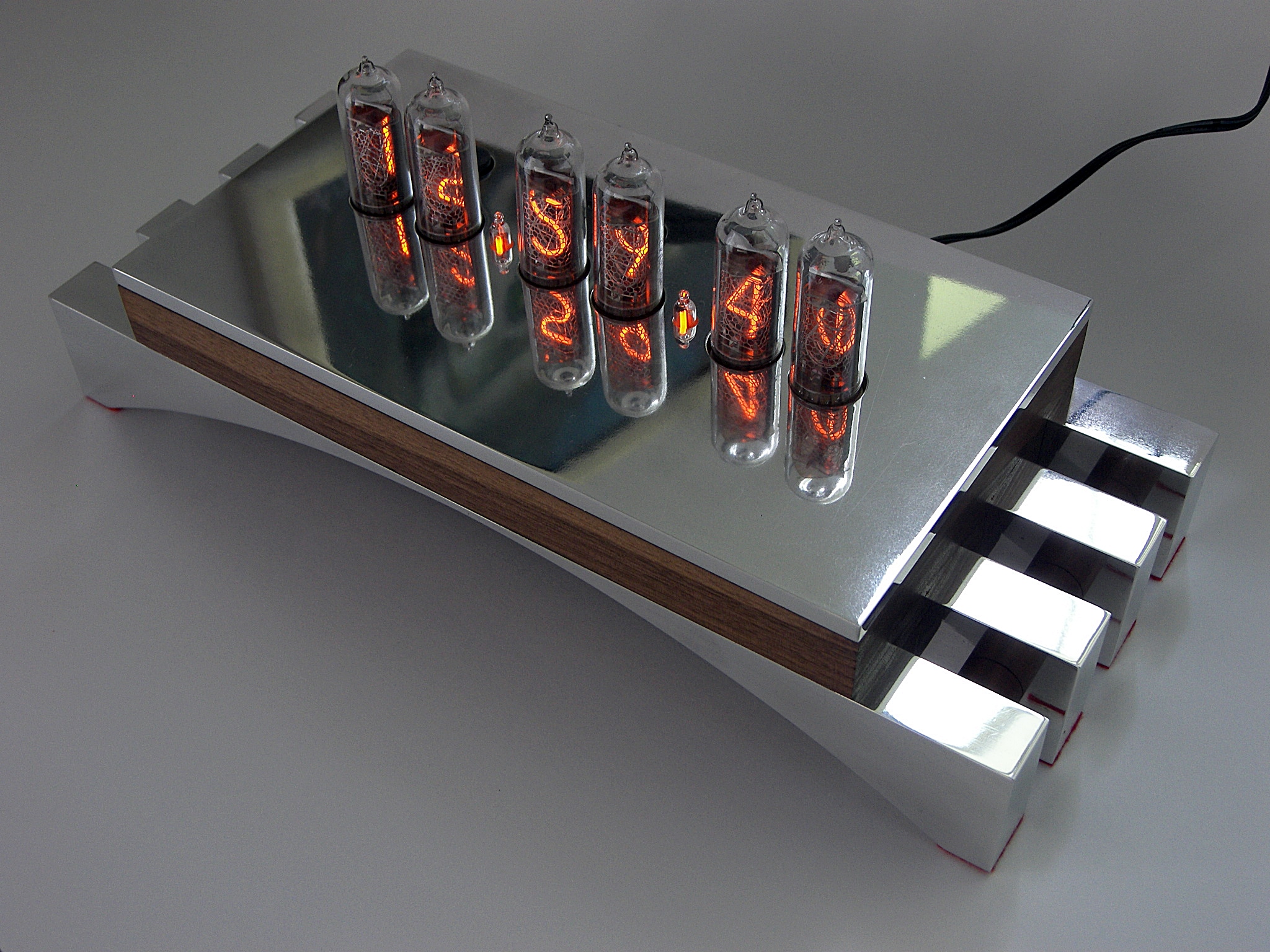 (12"w x 5" d x 4 1/2" tall)

"From nothing comes everything"