It is amazing how a few
simple curves accented with complimenting feet geometry can create such a beautiful clock case.
Fine walnut is a choice of many for its formal appearance from its distingtive
color and fine grain. Its application here works just as well using a hand rubbed matte tung oil finish.
"Study the past if you would define the future"
Confucius
The brightness of nixie tubes is very good for almost all lighting conditions. These photos were taken with very bright lighting reducing the tubes apparent brightness.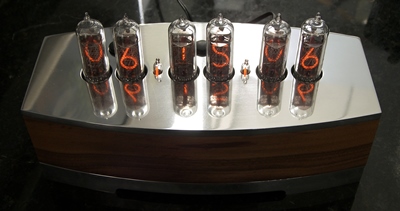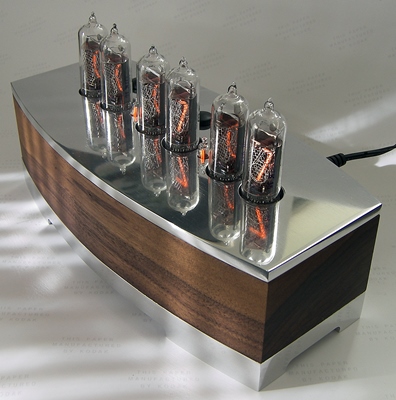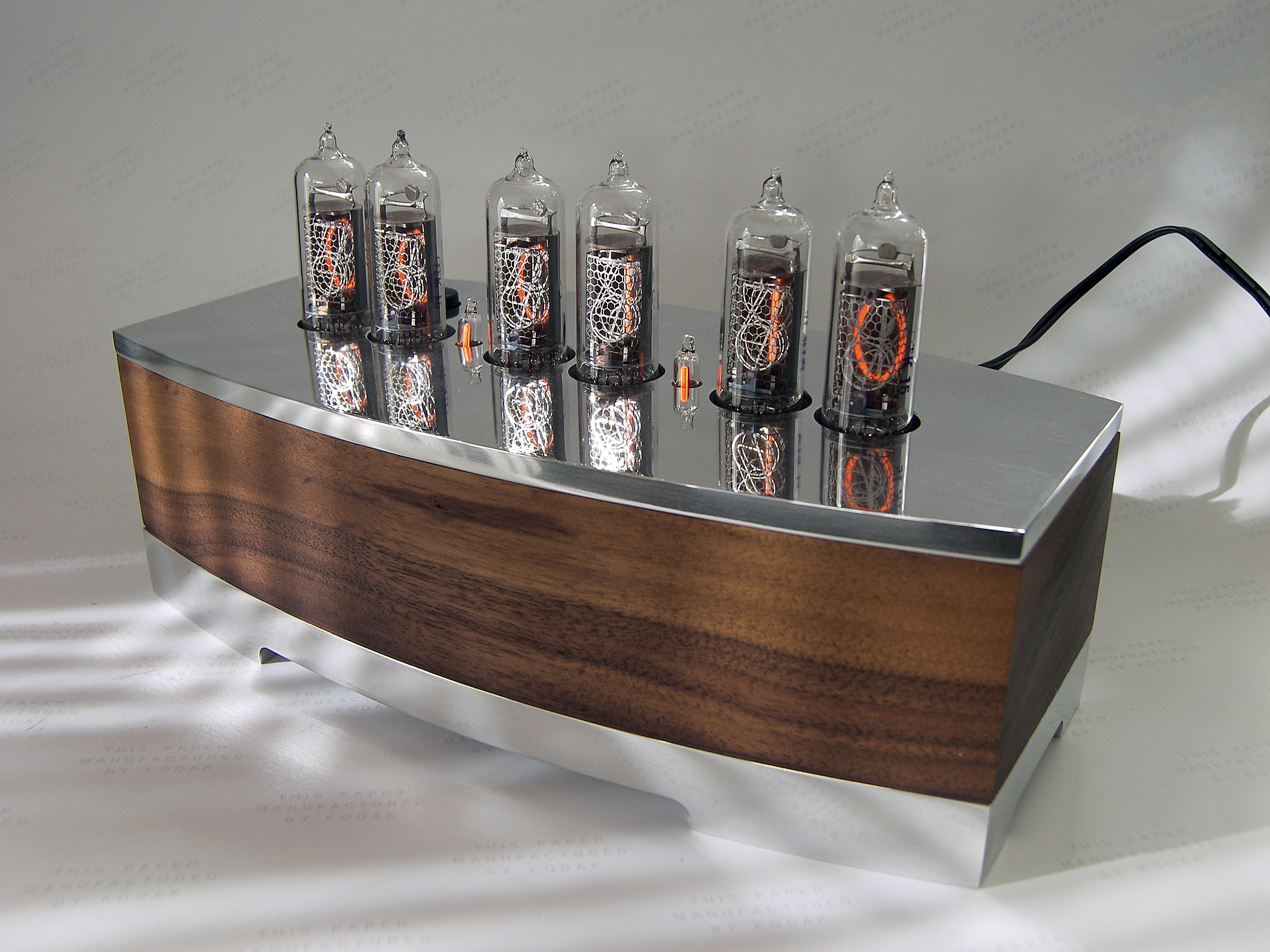 "From nothing comes everything"