Ambrosia maple
"Window"​
nixie tube clock
This nixie clock design uses Ambrosia maple body with an asymmetrical
contemporary aluminum support structure.
Comes with a GPS receiver for perfect time always.
"Truth becomes untruth if uttered by your enemy."
George Orwell
The brightness of nixie tubes is very good for almost all lighting conditions. These photos were taken with very bright lighting reducing the tubes apparent brightness.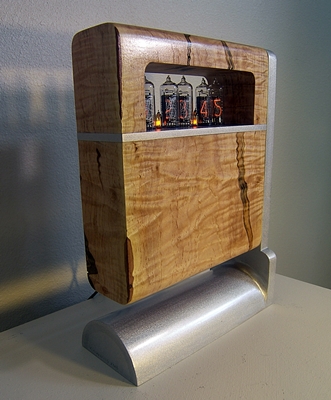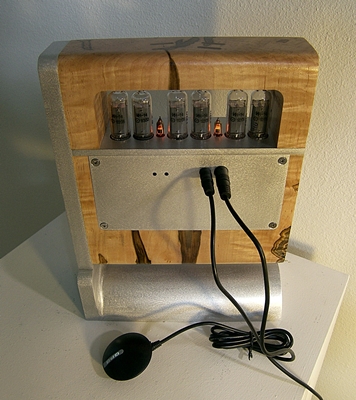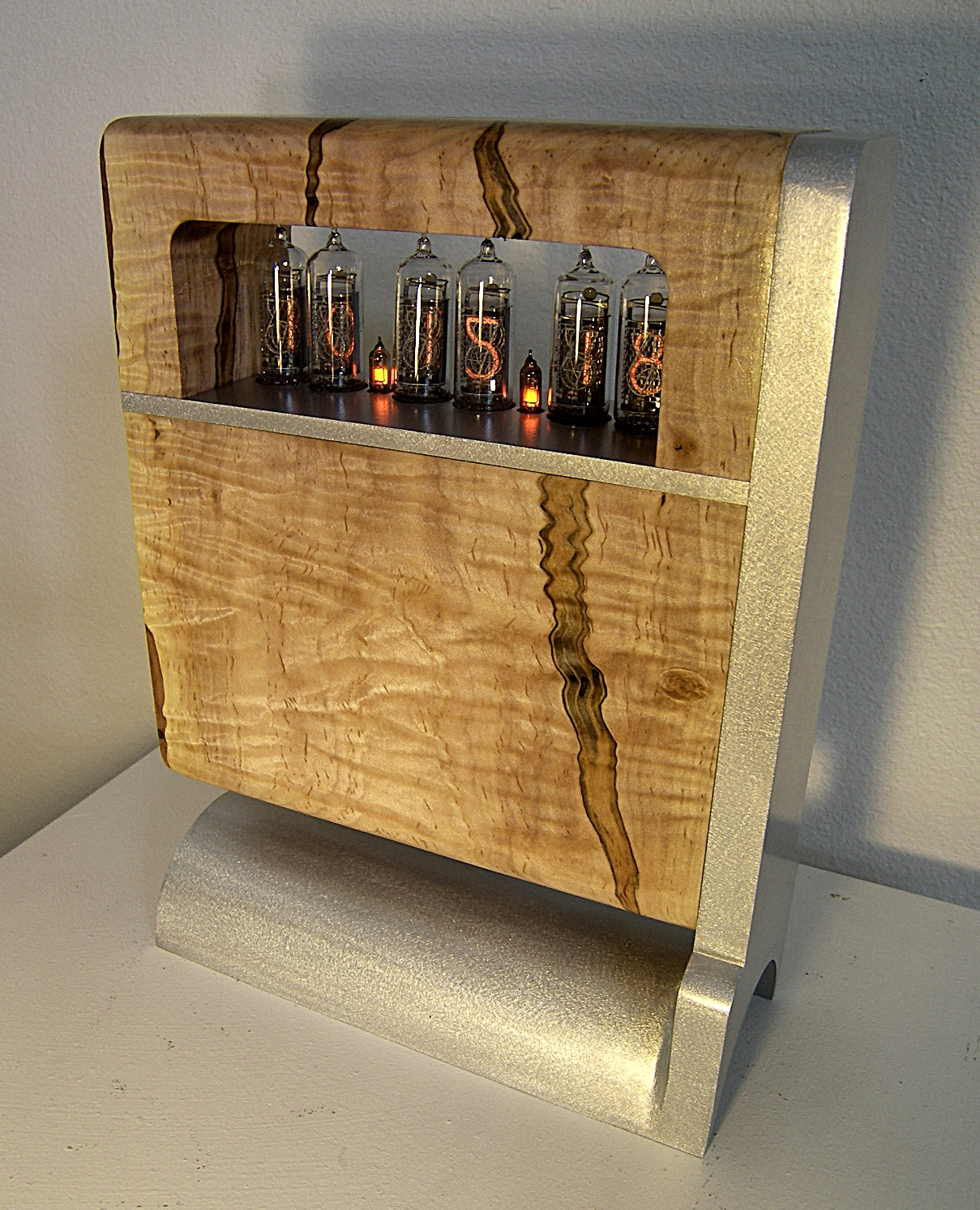 (8 1/2"w x 3"d x 11 3/4" tall)



"From nothing comes everything"