These pendant lights produce gradients of warm glows from within as well as direct lighting through the wing cut patterns.
Made from aluminum and mahogany
these lights use 4 art deco wing designs forming the 4 sides of the shade.
"Don't be afraid to go out on a limb, that's where the fruit is."
H. Jackson Browne
6 " h x 7 3/8" w x 7 3/8" d
Takes standard E26 style bulbs (comes with 40W "Edison" style bulb) and has an 15 ft. black cord with switch and 2 prong plug.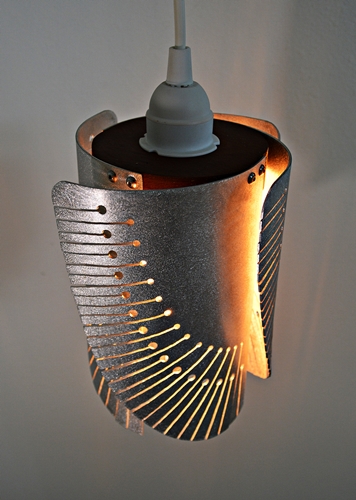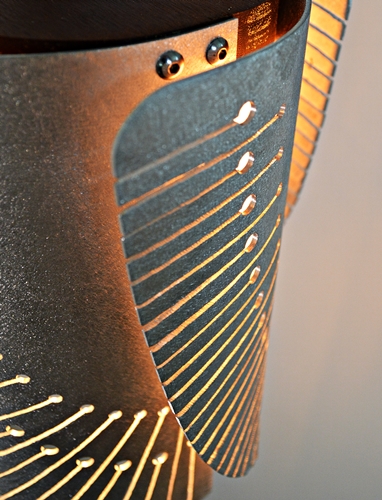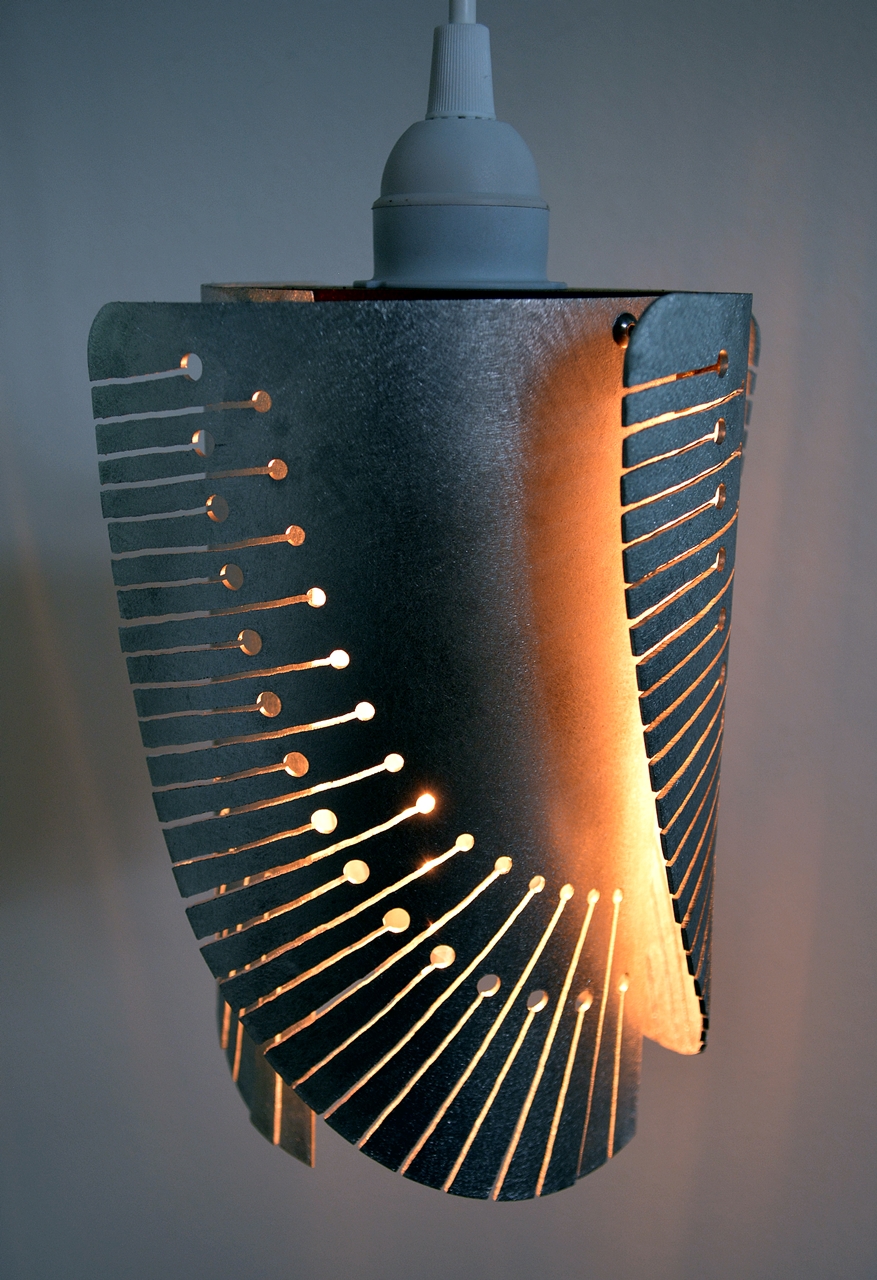 "From nothing comes everything"