This nixie tube clock design combines a welded aluminum fabrication and red elm upper
and lower housing.
Comes with a GPS receiver for perfect time always.
"Life is a dream for the wise, a game for the fools, a comedy for the rich, a tragedy for the poor"
Sholom Aleichem
The brightness of nixie tubes is very good for almost all lighting conditions. These photos were taken with very bright lighting reducing the tubes apparent brightness.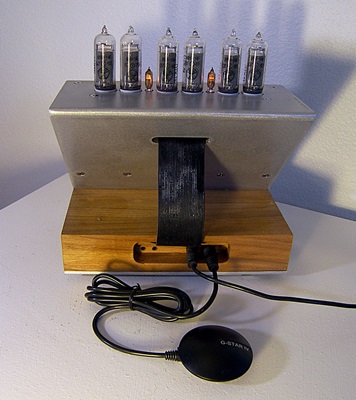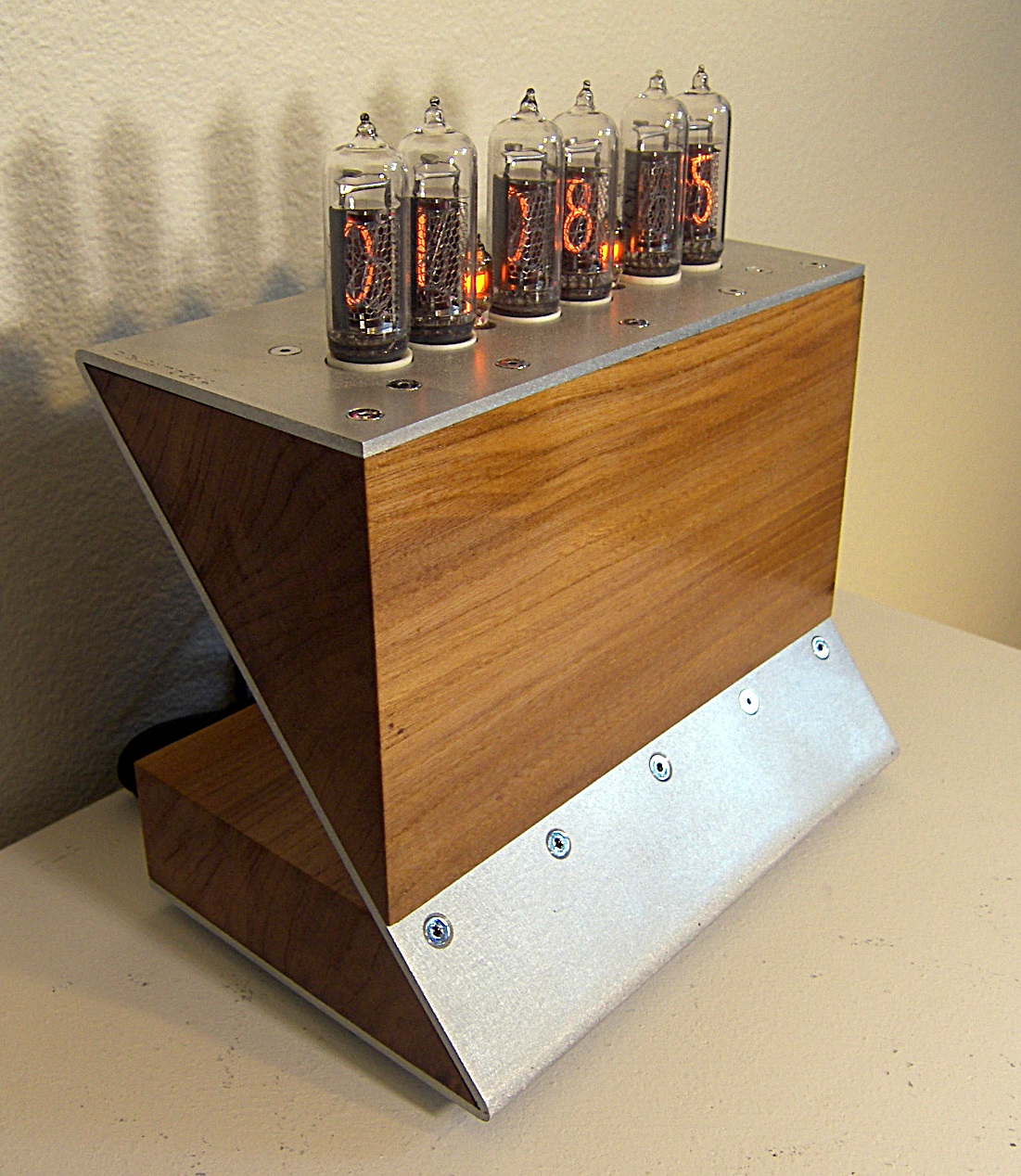 (7 7/8"w x 5"d x 8 1/4" h)
"From nothing comes everything"